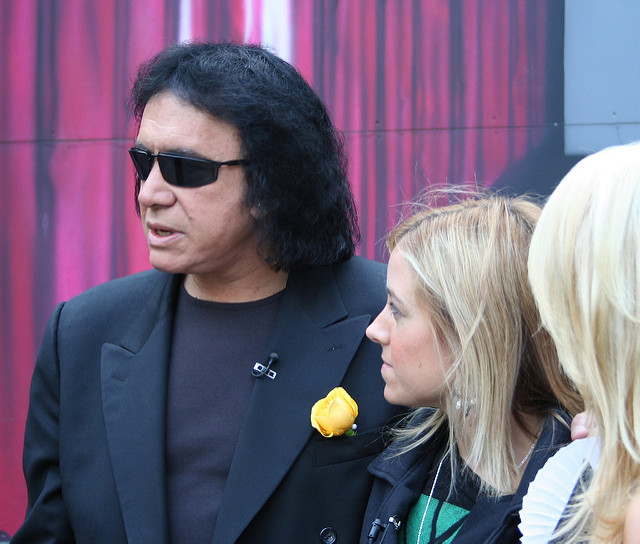 Nick Simmons, the son of Gene Simmons, has spoken out against his father's controversial views.
The reaction was in response to the Kiss frontman's recent comments on solving the terror threat after the recent bombings in New York and New Jersey. The rock star said that the governments "just have to get more aggressive".
Gene said that racial profiling should be implemented, saying "I want you to stop me first because I look a certain way. If I'm clear, then profile me. It's emergency powers during war. There's a war going on." The rock star added that it is "too bad" if people feel targeted.
In response to these comments, the Kiss frontman's son spoke to TMZ to say that he disagreed with his father's opinion on the matter, adding that "He's the fucking Donald Trump of rock. I can't take it anymore."
However, although he disagrees with his father, Nick Simmons tried to explain his father's point of view, "Here's where he's coming from. He grew up in Haifa in a house with bullet holes in it so he feels like he won the fucking Hunger Games by getting [to America]. He made it to paradise and now he's terrified of anyone taking away this amazing place that he's found."
Photo Cred: Brian McKechnie