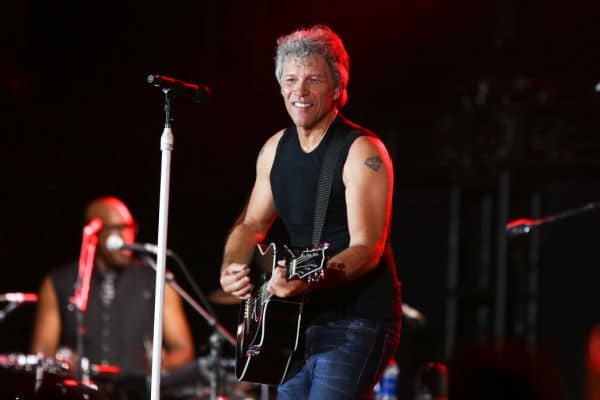 Would you like to listen to the article instead of reading it?
Jake Bongiovi the son of rocker Jon Bon Jovi, has got engaged to Stranger Things actress Millie Brown.
This was confirmed after Brown posted a picture of the pair with an engagement ring on her finger, with the accompanying caption, "I've loved you three summers now, honey, I want 'em all". 
Jake also shared a series of photos of the pair on social media, with the caption "Forever". His parents are Rock and Roll Hall of Famer Jon Bon Jovi and Dorothea Hurley, who met in 1980, before marrying in 1989.
Millie Brown and Jake Bongiovi publicly announced their relationship when walking out onto the red carpet at last year's BAFTA Awards together.
Stranger Things To Get Animated Series
In 2016, Millie Brown landed the role of telepathic Eleven in the popular sci fi thriller Stranger Things alongside Winona Ryder.
Speaking of the thriller, Netflix confirmed earlier that an animated series based on the supernatural happenings of Stranger Things, was in the works.
This was confirmed by the show's creators, the Duffer brothers, who stated that producing such a show was a long term goal.
"We've always dreamed of an animated Stranger Things in the vein of the Saturday morning cartoons that we grew up loving", they said.
Netflix had also signalled their intentions to showcase an animated show based on Stranger Things back in November. More on this from Nova here.