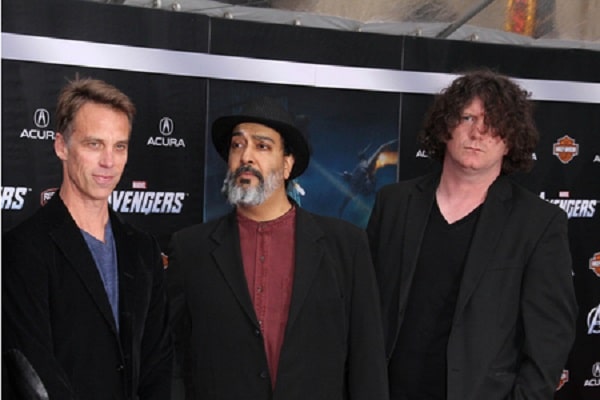 The remaining members of Soundgarden have responded to the filing of a lawsuit by widow of their lead singer Chris Cornell. Their statement plays down accusations made against them by Vicky Cornell, that the band had made a "villainously low" offer for the band's master recordings.
Kim Thayil, Ben Shepherd and Matt Cameron responded by saying the buyout offer that was demanded by the Estate "has been grossly mischaracterized and we are confident that clarity will come out in court. They claim all offers to buy out their interests "have been unsolicited and rejected outright".
They go on to state that the band's social media accounts have been "hijacked for more than a year, misleading and confusing fans". Being a band from Washington State since 1984, they say they are "proud of Soundgarden's musical legacy, work and career" and look forward to completing the final album.
Last week, Vicky Cornell filed a case in court against the band after they attempted to buy out her stake. It was reported last week that, according to court documents, Soundgarden had received an offer worth $16 million from an unnamed third party seeking to purchase the band's recorded music catalogue. Cornell alleged the band offered to purchase her stake for the "villainously low figure of less than $300,000".
The lawsuit revealed that Cornell had offered the band $21 million for their shares in the band, which they turned down. According to Cornell's lawyer, Marty Singer, this was "not because they wanted to preserve their life's work but because they know that they will make even more off of future exploitation of the music that Chris wrote and the legacy that he created (which has lined their pockets for years)".
It was originally claimed that the band came to the figure of $278,000 through valuation that is "inconsistent with industry custom and standard" and "disregards that, when an iconic performer of Chris' stature dies, the value of the band increases". Furthermore, it stated that the proposed buyout figure "does not amount to the royalties that Vicky received from Soundgarden's master recordings in 2018 alone".
The lawsuit also claims that Cornell made two other offers to the band. Vicky offered Kim Thayil, Matt Cameron, and Ben Shepherd $4 million each in December 2020. Vicky offered a follow-up of $7 million for their collective interests in Soundgarden, although both offers were rejected.
Now, Vicky Cornell is seeking a judicial valuation of Cornell's stake in Soundgarden's assets, which will account for merchandise and "nostalgia-fueled projects". Such things include "future tours with a replacement singer" and even "deep-fake renditions of Chris' vocals drawn from extant recordings by artificial intelligence that could mint brand new Soundgarden hits".