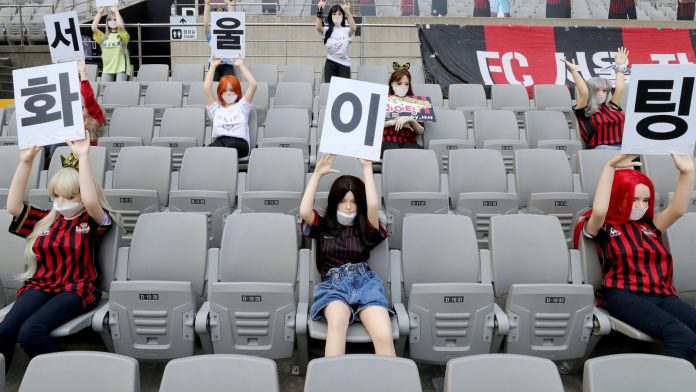 When you can't have supporters at matches, what do you do to fill all those empty seats?
A team in South Korea's K soccer league was fined (€74,000) 100 million won for using life-size sex dolls to fill some of the empty seats at Seoul World Cup Stadium over the weekend.
FC Seoul was forced to apologise after eagle eyed TV viewers spotted the sex dolls dotted around the stadium.
Some of the dolls were wearing the club's shirts while others were holding placards advertising the sex toy seller.
In a statement the league said: "The controversy over this 'real doll' incident has deeply humiliated and hurt women fans, and damaged the integrity of the league."
FC Seoul, have since apologised for the incident and said it wouldn't happen again.
Pic Crd: Sky News