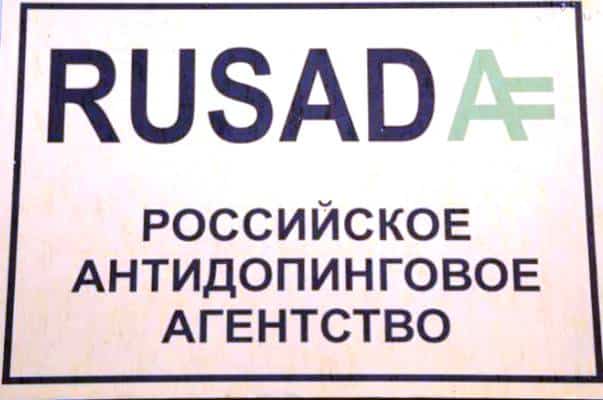 Sport Ireland has criticised the World Anti-Doping Agency's decision to lift the suspension of Russia's anti-doping agency.
They had served the three-year ban for their role in a major state-sponsored doping scandal.
WADA's president Sir Craig Reedie says Russia's reinstatement is 'subject to strict conditions' but Sport Ireland claim 'nothing has changed'.
Chief Executive John Treacy feels the 'credibility of WADA and all it stands for' has now been called into question.
He wants anti-doping leaders to now 'come together' to create a 'fair and transparent' system where clean athletes are the priority.
The ExCo resolved to reinstate RUSADA, subject strictly to the following post-reinstatement conditions:
RUSADA and the Russian Ministry of Sport must procure that the authentic Information Management System data and underlying analytical data of the former Moscow Laboratory set out in the WADA President's letter of 22 June 2018 are received by WADA by no later than 31 December 2018.
RUSADA and Russia's Ministry of Sport must procure that any re-analysis of samples required by WADA following review of such data is completed by no later than 30-06-19.
In addition, as per the RUSADA Roadmap to Compliance, a successful audit of RUSADA must be carried out within four months to ensure RUSADA continues to comply.
These conditions are critical requirements under the International Standard for Code Compliance by Signatories which came into force on 1 April 2018.
Sport Ireland's John Treacy said today by way of a statement:
"As we said earlier this week, WADA's own 'Roadmap to Compliance' is very clear. Nothing has changed; the two criteria remain outstanding.

"There are many questions arising out of today's decision. What evidence has WADA based this decision on? Why has WADA softened its stance on two of the most important criteria in the 'Roadmap to Compliance'? And, most critically, where does the international fight against doping in sport go from here?

"This is a watershed moment in the fight against doping in sport. Today is an extremely tough day for all of those who believe in protecting the integrity of sport. This has called the credibility of WADA and all its stands for into question.

"Anti-doping leaders must now come together and decide where we go from here. We want, and need, an anti-doping system that is fair and transparent, and free from conflicts of interests. A system that is free from manipulation and subversion. A system where the interest of clean athletes are top priority. We must remember that the most important people in all of this are the clean athletes. They deserve to know they are competing on a fair and level playing field."