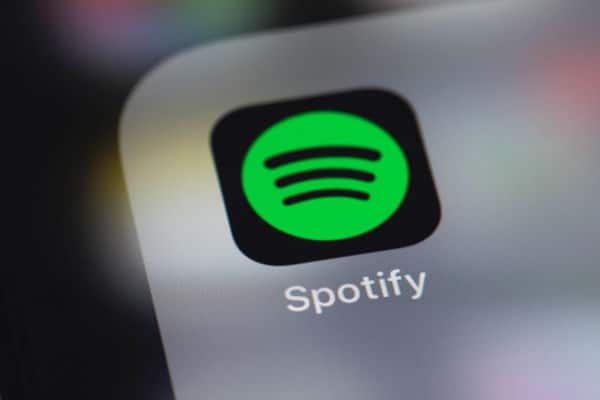 Spotify has become the first streaming service to boast more than 200 million paid subscribers.
This was confirmed by their Q4 2022 report, which revealed that the company now has 205 million customers streaming content on their site, a 14% increase from 2021.
The report also added that 295 million customers were also using Spotify via its free ad-supported model.
Such numbers also come with huge financial benefits, including an 18% increase in overall profit from last year, with the site now standing at €3.2billion (£2.85billion).
Other benefits also include an increase in revenue earned from the high rise in subscriptions. Revenue has increase from 18 per cent to €2.7billion across the last year. Advert revenue also increased by 14 per cent to €449million (£400.4million).
You can check out the full report for yourselves here.
Spotify To Share Barcelona Player Playlist 
Last week,it emerged that Spotify who announced a million pound deal with Spanish football giants FC Barcelona last year, have shared music playlists onto the platform of music that Catalan football stars listen to ahead of match days.
A press release stated that this was to provide a "a direct link between players, fans, music and Spotify".
The music playlists of Barcelona women's captain Alexia Putellas and men's midfielder Pedri were shared onto the streaming platform for the first time.
"I'm really happy to take over the Matchday playlist and share my favourite tracks", Pedri said of his playlist. "Music is all around us as football players from training to the changing room before and after matches. I hope you enjoy my selections – Visca El Barça!". 
While Putellas added, "We are all so passionate about our music in the team and I am proud to be the first Barça Femení player to curate the Matchday playlist. I hope fans will enjoy the music and feel what it's like to be among the players as we get pumped up for a match!".
You can check out these playlists and more from this story here.