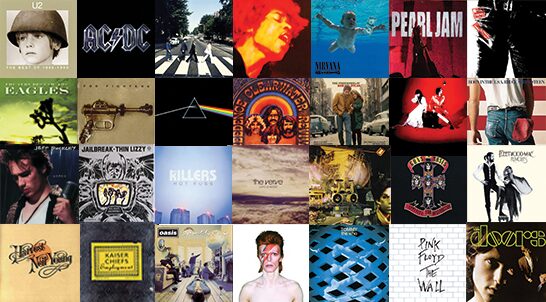 Streaming giants Spotify have been having some fun with Rolling Stone magazine's list of 'The 500 Greatest Songs of All Time'.
Rolling Stone reports that, Spotify has re-classified all of the songs according to how many times they've been streamed on the website.
The original top ten list included the likes of The Rolling Stones, The Beatles, Marvin Gaye and Nirvana.
1. Bob Dylan – 'Like a Rolling Stone'
2. The Rolling Stones – '(I Can't Get No) Satisfaction'
3. John Lennon – 'Imagine'
4. Marvin Gaye – 'What's Going On'
5. Aretha Franklin – 'Respect'
6. The Beach Boys – 'Good Vibrations'
7. Chuck Berry – 'Johnny B. Goode'
8. The Beatles – 'Hey Jude'
9. Nirvana – 'Smells Like Teen Spirit'
10. Ray Charles – 'What'd I Say'
However, according to the rearranged list by Spotify none of these tracks make the new top ten. 'Johnny B. Goode' and 'What's Going On' have been replaced by songs such as Michael Jackson's 'Bille Jean', which went from No. 58 to No.2, 'Brown Eyed Girl' by Van Morrsion jumped from No. 110 to No.4 and Guns N' Roses' 'Sweet Child Of Mine' moved from No. 198 to No. 8.
The original number one song 'Like A Rolling Stone', was replaced by Beyonce's 'Crazy In Love'.
Check out the new top ten according to Spotify users.