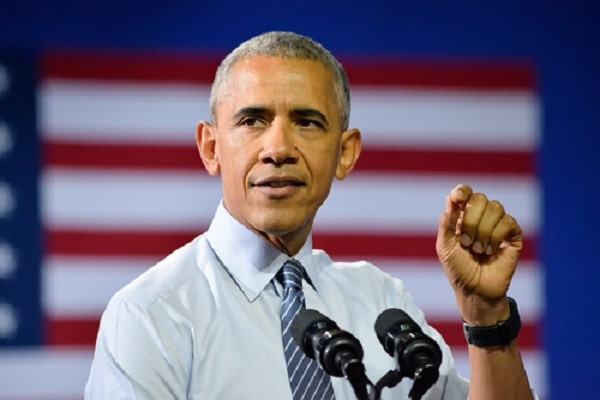 Former US President, Barack Obama has revealed his playlist of 44 tracks he likes to listen to, whilst in the shower!
This playlist includes tracks from none other than Bruce Springsteen, and it was on the latest episode of an eight part series Spotify Podcast between the pair, that Obama made this revelation.
In this latest episode which aired on Monday, Obama outlined his love for singing in the shower.
He said with a laugh, "I sing in the shower, I sing outside of the shower. I am unembarrassed about singing". 
Unsurpisingly he also added, "My daughters and my wife sometimes roll their eyes".
Obama's shower playlist shared
This revelation by Obama prompted Spotify to share the playlist themselves.
This playlist includes artists such as Bob Dylan, Beyoncé, Marvin Gaye and of course Springsteen.
Springsteen has nine tracks on the Obama playlist, including two versions of "Born In The USA".
Springsteen and Obama launched this podcast on 23 February. They have released three full length episodes to date. The pair have so far discussed their lives, America and their love of music.
Last December also saw Barack Obama reveal his favourite tracks of 2020. Artists such as Mac Miller, Megan the Stallion and J Cole all featured alongside Faye Webster. 2020 also saw the former president put together a Summer playlist of favourite tracks from during his time in the White House.
His wife Michelle Obama also made a music playlist, designed to encourage Americans to vote during the Presidential Election. Barack Obama also said last November that Donald Trump's presidency "exceeded" his worst fears.
He also branded Trump's handling of the pandemic as "shambolic". More here.
Remember to also tune in every Thursday at 7pm right here on Nova to catch The Boss Bruce Spingsteen's show: From My Home To Yours. You can also catch the repeat 9am on Sundays!
https://www.nova.ie/radio-schedule/bruce-springsteen-from-his-home-to-yours/