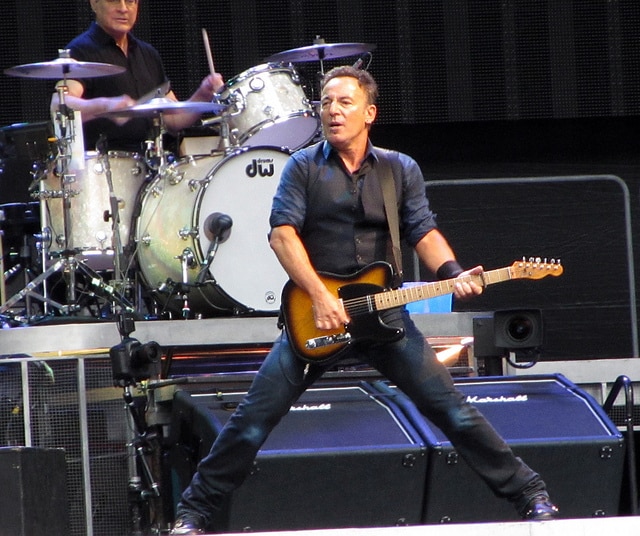 Bruce Springsteen will make a very special TV appearance to mark the reissue of his 1980 album The River. Springsteen will be performing on Saturday Night Live (SNL) on December 19th.
It will be his third time playing on the show and the first time since he played back in 2002. The show will be presented by American comedians Tina Fey and Amy Poehler, who are former SNL cast members.
Springsteen made his SNL debut in 1992 alongside host Tom Hanks and later appeared on the show in 2002 when Matt Damon was the host of the show.
He will be marking the release of his new boxset titled The Ties That Bind: The River Collection on the show which releases on December 4th. The 7 disc-box set celebrates the 35th anniversary of the 1980 double album The River.
The package will include the original album as well as previously unreleased album named The Ties That Bind. The ten track album was meant to be the follow up to Springsteen's Darkness On The Edge Of Town released in 1978, but it never came out.
Springsteen wrote in the lyrics/photo book Songs, the reason for not releasing it "The songs lacked the kind of unity and conceptual intensity I liked my music to have," adding "So we went back into the studio".
Photo Credit: Bob the Lomond