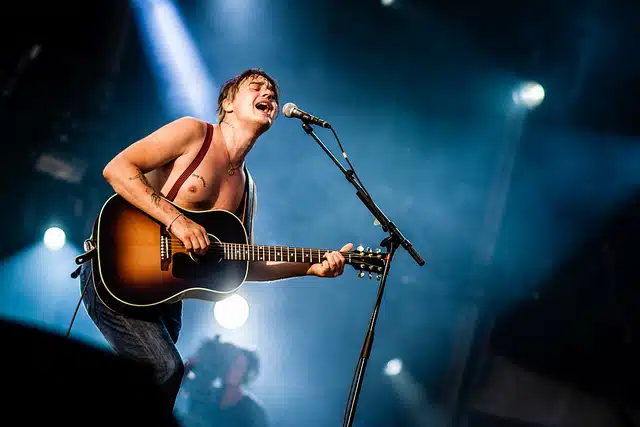 The Libertines resurgence continues, frontman Pete Doherty recently completed a drug rehabilitation programme in Bangkok, the band's new album is coming along nicely and a statue of the singer has been made.
The artwork is titled 'For Pete's Sake' and features Doherty being crucified. The sculpture is going to be unveiled at a London church later this week.
The statue was created by the singer's friend Nick Reynolds in 2008 and will finally be on view to the public on Thursday February 19th at London's St Marylebone Parish Church.
Speaking about the inspiration for the artwork, Reynolds says: "When I created this work I saw Pete being crucified by the media and that provided the basis of my inspiration to make this piece."
A representative for the church, Revd Canon Stephen Evans (via DIY) said: "Doherty's battle with addiction and a self-destructive lifestyle have been well catalogued in the press throughout his career; today, having successfully completed rehab treatment in Thailand, Doherty seeks to live a new life free of the things which had nearly destroyed him."
"I hope that 'For Pete's Sake' might help visitors to the exhibition stop and reflect not only Christ's Passion and Resurrection and what this means but also to stop and reflect on what in their own lives leads to death or to life."
The 'For Pete's Sake' statue is going on sale after the church display, it is expected to fetch approximately €44,000.