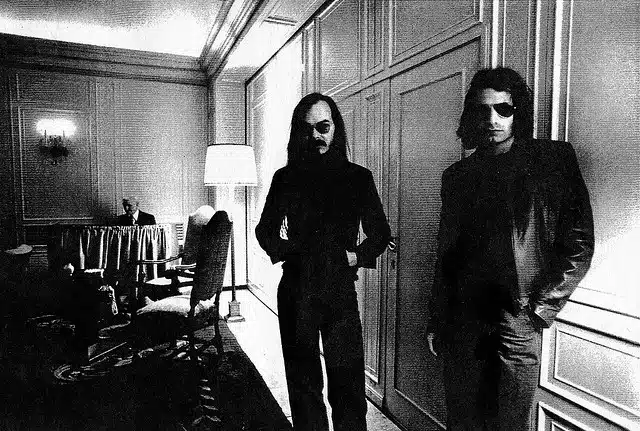 Steely Dan have announced a new tour with Steve Winwood for later this year. They've just announced a new set of dates that will run for the better part of three months.
Steve Winwood will be the opening act on their tour, as he previously toured with Steely Dan back in 2011. It is the second leg of their The Dan Who Knew Too Much road trip, which begins in April. The later run commences on June 7th in Ohio and ends on July 13th in Virginia.
The tour will begin with two nights at the Capitol Theater in Port Chester, New York, on April 18th-19th. After a stop at the New Orleans Jazz and Heritage Festival on April 22nd, they will perform across the East Coast until April 30th, when they will play the Borgata Events Center in Atlantic City.
They will take the month of May off and will later resume performing at the Riverbend Music Center in Cincinnati. After that, they will stay on the road for the next five weeks, finally finishing up the tour in Colonial Heights, Virginia.
Steely Dan have been touring on and off over the last couple of years with Donald Fagan also touring for his solo work. The band's last album together was Everything Must Go in 2003.

Photo Credit: Marco Raaphorst