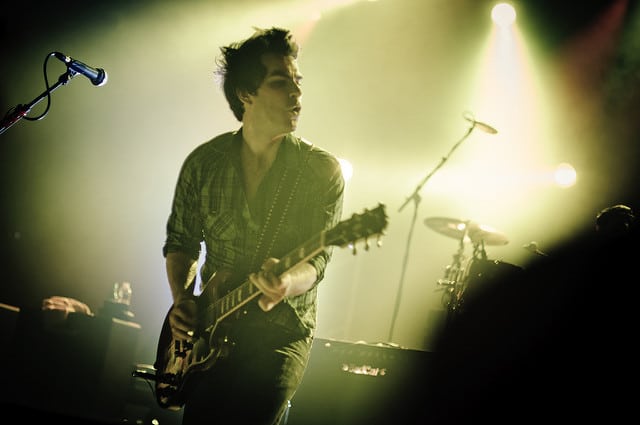 Sterophonics have said that they were very flattered to hear that Bob Dylan said he was a fan of their music.
During an interview in May, Dylan was asked about his favourite "recent" band, to which he listed Stereophonics as one.
The Welsh band are currently promoting their upcoming 10th studio album, 'Scream Above Sound'. The album is not set for release until the end of October, but you can have a listen to its lead single here:
Speaking to Rolling Stone recently, the band said that it was "very surreal" to hear that Bob Dylan was a fan. Kelly Jones said, "You know, I was brought up with two older brothers and they used to play stuff like Creedence and Neil Young and Dylan all the time when I was a kid. So when I heard him namecheck us I was very kind of nervous if it was true, and then very, very flattered."
Jones added, "Because I've spent a long time trying to write lyrics that mean something to myself, and that hopefully other people can then relate to. So to have something like that come from a guy who's kind of the Shakespeare of music? It's very… it's a jab in the arm for sure. It's encouraging, you know?"
The frontman also spoke about the new album and how the music they make differs between each record, "I think the main thing with each record is finding something that steps out of our comfort zone, musically and lyrically. And I try to always write about something I'm experiencing."
Scream Above the Sounds will be out on 27th October.
Photo Cred: Kmeron