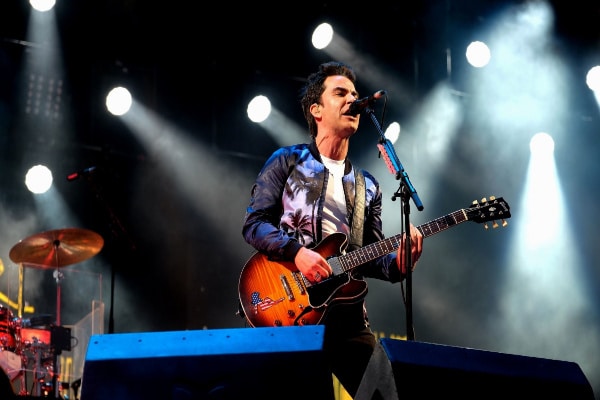 Stereophonics will rock to the stage at Dublin's Fairview Park tonight.
Following their sold out UK Arena Tour, Stereophonics announced a special outdoor show at the venue, joining a stellar, star studded line up.
This line up includes Phoebe Bridgers, Greta Van Fleet, Olivia Rodrigo, Inhaler and Mabel. It was also confirmed that Irish rising star Mooncrief will join Stereophonics on stage as special guest.
Tickets for the show are available here, retailing at €49.90 each. Doors open at 7pm. You can buy them here. And here.
Dublin has hosted a number of high profile bands across the capital, including Keane, Guns N'Roses and Red Hot Chili Peppers.
Stereophonics Celebrate New Album
Stereophonics' UK Tour had been supporting the band's 12th studio album 'Oochya'. This year also celebrated the band's 25th anniversary.
'Oochya' arrived back in March. It is also available here.
On the album, their frontman Kelly Jones said, 'Oochya!' began from planning that anniversary hits compilation. I began rooting through hard drives to see what to put on it. As I did that, I was finding songs we'd never released. Three or four songs on 'Oochya!' are built on those, and it led me to writing a bunch of new songs too. We've always been about trying to find new audiences with new music, and it started to feel a compilation was too easy".
He also added, "But, when we got to our studio, it didn't feel like we were necessarily making a new album either. We were only together recording as a band for a week. A lot of 'Oochya!' was done live. The funny thing is, having thought about a hits compilation, people who've heard 'Oochya!' say it sounds like a 'Best Of' album, just of songs you've never heard before. It's like a mixtape, with a lot of different styles on there".