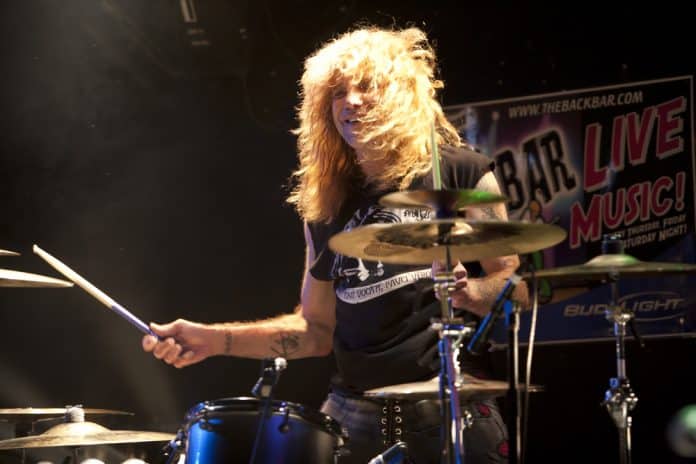 Former GNR drummer, Steven Adler has shared a video via Facebook providing confirmation that the rocker is 'alive and well'.
That's after he was hospitalised when he incurred a self-inflicted stab wound last week.
According to TMZ, emergency services were called to Adler's property at 6.30pm local time on Thursday 27th June.
The musician was taken to hospital with a "self-inflicted stab wound" to his abdominal area. Adler's spokespeople later issued a statement to TMZ saying the stabbing was "accidental" and that it was a "very minor, superficial wound".
Now Adler has shared a video to his official Facebook page. The clip reveals him standing with the abstract painter Tommy Hollenstein in his art studio!