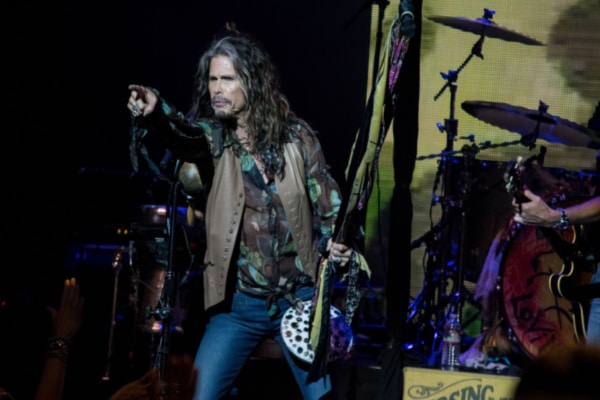 Aerosmith frontman Steven Tyler is said to be "doing extremely well" having spent the last 30 days in rehab.
Tyler had checked himself into the rehab facility after relapsing back in May, cancelling Aerosmith's scheduled residency at Las Vegas.
The run of shows which were due to take place at Park MGM'S Dolby Live. It was also due to start on June 17, running right through to December.
"As many of you know, our beloved brother Steven has worked on his sobriety for many years", Aerosmith said in a statement at the time.
"After foot surgery to prepare for the stage and the necessity of pain management during the process, he has recently relapsed and voluntarily entered a treatment program to concentrate on his health and recovery".
They also added, "We are truly sorry to inform our fans and friends that we must cancel our first set of Las Vegas Residency dates this June and July while he focuses on his well-being".
Steven Tyler "doing extremely well"
Since then a source close to Steven Tyler, has claimed that the singer is "doing extremely well and looking forward to being back on stage".
It has also been reported that Steven Tyler has since left the facilty. They also stated that the singer had stayed there longer than the required 30 days, to prevent another relapse.
After he checked into the facility, fans were quick to show their support for Tyler.
"Recover well. We've seen all too often the results of talent not looked after properly", one fan wrote.
While another added, "Lost money for a few isn't as severe as the loss of another icon. It's time the industry as a whole made sure artists were ok all the time. These are people, not cash machines".
2022 has undoubtedly been a turbulent time for Aerosmith.
Over the weekend, news filtered through that the band's guitarist Joey Kramer's wife Linda passed away. She was 55 years old. More on this here.