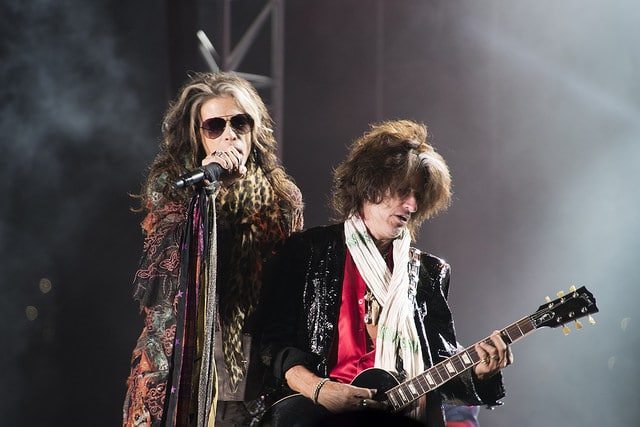 Aerosmith frontman Steven Tyler has spoken recently about the band's upcoming farewell tour and what it really means for the band. Tyler said that it's looking like the band will be calling it a day after their tour.
Steven Tyler appeared on the Howard Stern show recently, and spoke about the band's farewell tour saying "I love this band. I really do," before adding "I wanna squash any thought that anybody might have about the band [being] over. We're doing a farewell tour, but that's only because it's time."

He was later asked by Stern whether or not he thought that Aeromsith would be gone for good, to which Tyler simply said "yeah". So now it seems to that this really could be the final hooray for the band.
When asked how long the tour will be Steven Tyler said "probably forever" before adding "How about Kiss? They did 19 farewell tours."
Steven Tyler previously said in an interview back in April that "A farewell tour is something we've talked about doing for years, let's say roughly in the last five years." Hopefully Aerosmith will be going on tour sooner rather than later one last time.
Photo Credit: Yuichi Sakuraba