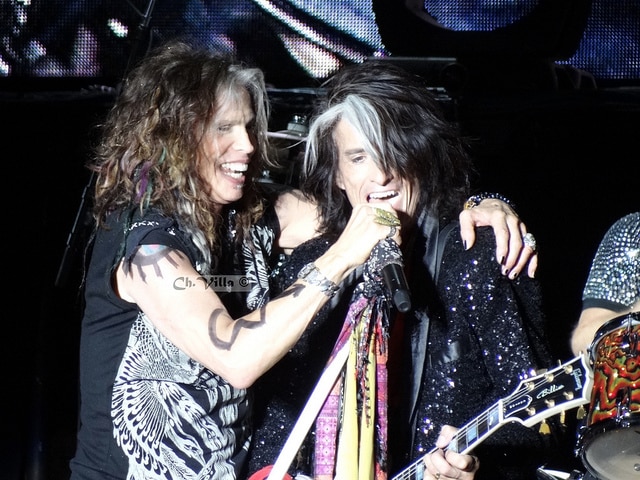 Aerosmith's frontman Steven Tyler will perform at this year's Nobel Peace Prize concert in Norway next month.
The event takes place at Oslo's Spektrum arena on December 11th and Tyler will be joined by an array of acts from all over the world.
This is the twenty-first Nobel Peace Prize Concert, it is broadcast to a global audience and reaches up to 350 million households and 100 countries.
Actress-musician Queen Latifah, Pakistan's Ustad Rahat Fateh Ali Khan, British soul singer Laura Mvula, Girls of the World, Norwegian pop star Gabrielle, and a special Bollywood performance will keep the crowd entertained on the night. The prestigious event will also be hosted by Queen Latifah.
Aerosmith's singer says he is chuffed to be a part of the awards that honour those who have "done the most or the best work for fraternity between nations, the abolition or reduction of standing armies and for the holding and promotion of peace congresses."
In a statement Tyler says: "I am excited to bring rock 'n' roll to this incredible night, honoring some of the world's most courageous activists."
Director of the Norwegian Nobel Institute, Geir Lundestad said: "We are thrilled to have these great artists at this year's Nobel Peace Prize Concert. This year we will focus more than ever before on the Prize winners."
"The reason for the Concert is to honor them and we have two such eloquent winners with such dramatic stories to tell! We will showcase music from their home countries with a Bollywood celebration in addition to our major international stars Queen Latifah and Steven Tyler."
Past performers include Paul McCartney, Sting, Santana, Willie Nelson and Bon Jovi.