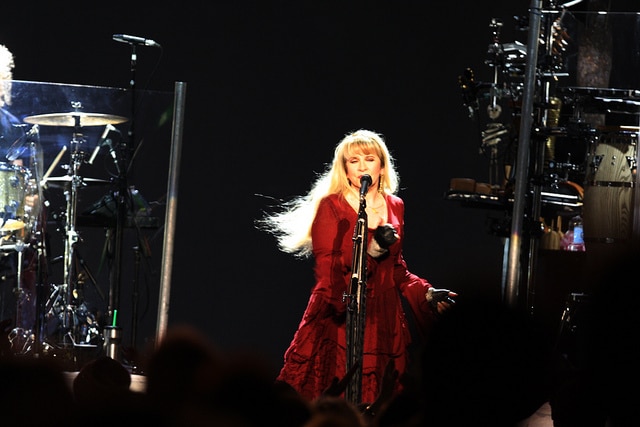 Fleetwood Mac singer Stevie Nicks has posted a YouTube lyric video for a new song called 'The Dealer'.
The Dealer, is the first single that Nicks has previewed from her upcoming album 24 Karat Gold – Songs From The Vault, which will be released on October 9th.
The new record will be her eighth solo album and her first since 2011's In Your Dreams. The new LP contains previously unreleased tracks dating all the way back to 1969.
In a press release about 24 Karat Gold, Nicks stated:
"I picked 12 songs from about 40 demos made from '69 – '87 and one each from 94 and 95. These songs are all about love and heartbreak — how to pick up the pieces — how to keep moving… I'm really chronicling love from the very beginning. When you write a song and it doesn't go on a record, it floats around in your life for years. I took myself back to the time when these songs were written… Sometimes I can't remember what happened yesterday but I remember so well what happened through the whole period of time that I wrote these songs. You think about them and go over them and they live inside of you until they becomes part of your world. These songs are now 24 Karat Gold."
The Dealer is reminiscent of Nicks' classic work from the late '70s and early '80s. Check out the lyric video below.
24 Karat Gold – Songs From The Vault track listing:
01. Starshine
02. If You Were My Love
03. Mabel Normand
04. Twisted (bonus track)
05. 24 Karat Gold
06. Belle Fleur
07. All The Beautiful Worlds
08. Lady
09. I Don't Care
10. Watch Chain (bonus track)
11. Hard Advice
12. Carousel
13. Blue Water
14. Cathouse Blues