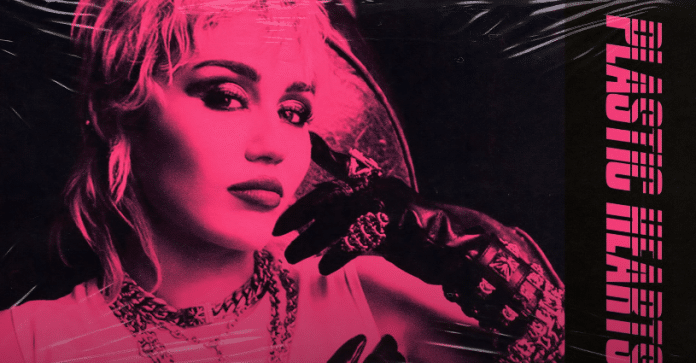 Miley Cyrus and Stevie Nicks have joined forces for a new mashup called 'Edge of Midnight'.
Cyrus' track 'Midnight Sky' is mashed up with Nicks' signature song 'Edge of Seventeen'.
Cyrus had previously asked Nicks for her approval to sample the 'Edge of Seventeen' in the original version of 'Midnight Sky'. Appearing on The Jimmy Fallon show, Cyrus said she told Nicks "I have an alternate melody if you don't want to kind of like pay tribute to you and your greatness and how much you've inspired me". In response to Cyrus, Nicks told her "You can borrow from me anytime".
You can listen to the mashup below.
The remix sees Cyrus deliver her verse, followed by Nicks powerful chorus from her iconic track. Nicks tweeted her delight for the duet. The Mac singer wrote on Twitter "Duet with @MileyCyrus…Magical! Loved singing with her! Available everywhere."
Duet with @MileyCyrus …Magical! Loved singing with her! Available everywhere. pic.twitter.com/3OSSS1xdDg

— Stevie Nicks (@StevieNicks) November 6, 2020
Cyrus also took to Twitter to her express her joy for the collaboration stating "I love you Stevie Baby!"
I love you Stevie Baby! https://t.co/D9n1OrCTiW

— Miley Cyrus (@MileyCyrus) November 6, 2020
Miley Cyrus' new album entitled 'Plastic Hearts' is released on November 27th. Speaking about the album, she said "I began this album over 2 years ago. Thought I had it all figured out. Not just the record with its songs and sounds but my whole fucking life.
But no one checks an ego like life itself. Just when I thought the body of work was finished… it was ALL erased. Including most of the musics relevance. Because EVERYTHING had changed
If it were a chapter in my book I guess I would call it "The Beginning" which usually when something is over we call it "The End". But it was far from that. In triumph and gratitude I present to you my 7th studio record, Plastic Hearts".
Cyrus has been making waves recently. Her cover of The Cranberries track 'Zombie' went viral. The singer delivered an impassioned performance of the legendary song. The Cranberries said that Dolores O'Riordan would have been very impressed with the cover.
The Wrecking Ball singer also covered the Blondie classic 'Heart of Glass'. Debbie Harry said of the cover "I thought she did a great job and I liked the way the performance looked and she's a force to be reckoned with. I'm really proud of the fact she did our song and made it uniquely hers".
Radio Nova's sister site, therock.ie recently posted its top 10 female rock singers of all time in which both Nicks and Harry featured, check it out here.
It has been a frantic year for Cyrus. Her well received covers, new album and remix isn't the only thing she is working on. The singer confirmed earlier this year she is planning a Metallica cover album. Read more about it here.