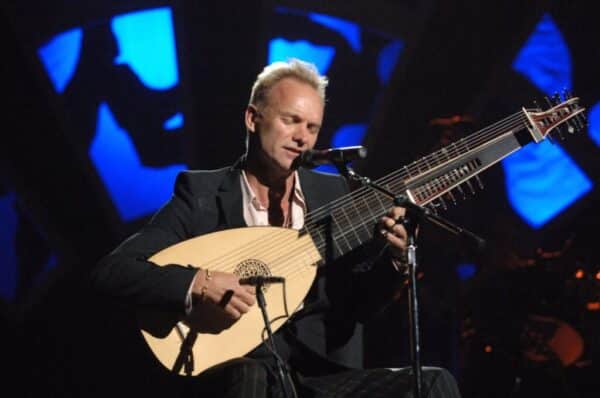 Sting has admitted he regrets reforming the Police in 2007. The singer labelled the reunion "an exercise in nostalgia".
Having broken up in 1988, Sting reunited with bandmates, Stuart Copeland and Andy Summers in 2007. They embarked on a global tour a year later in 2008.
However, in a new interview Sting has said that the tour did not go as well as he had hoped.
"An excerise in nostalgia" 
Looking back on it now, the singer labelled the Police reunion as "an exercise in nostalgia".
Speaking to Reader's Digest, Sting said this, "At the time I labelled the tour an exercise in nostalgia. That was simply how I felt and is still how I feel today". Adding, "I think it's OK to be honest about your feelings and that was the way it went for me".  
Sting continued, "That's not a slight on the people I was with or the way things panned out, it's just how I saw it by the end, and let's be honest, that's not how I wanted to remember it". 
"If I thought that would be the emotion I'd be leaving with, I wouldn't have done it in the first place".
"Total freedom"
Following the break up of the band in 1988, Sting embarked on a successful solo career. His track "If I Ever Lose Faith In You" from his 1993 solo album earned him a grammy. He is also known for his track, "Englishman in New York".
His latest Duets album was also released last week.
On life as a solo artist, Sting said he loved the "total freedom" that it offers. "It's not a power thing, at all, it's just about producing exactly the brand and style of music that feels right for you", he added.
Sting also went on to say, "Music, in every form, is a collaborative process, but never more so than in a band, where you have to consider other people almost more than you do yourself. To have total career freedom is, for me, the ultimate thrill of being a solo artist".
Back in November, Shaggy said that the pandemic scuppered plans for a second album with Sting. Check out Nova's report on that here.