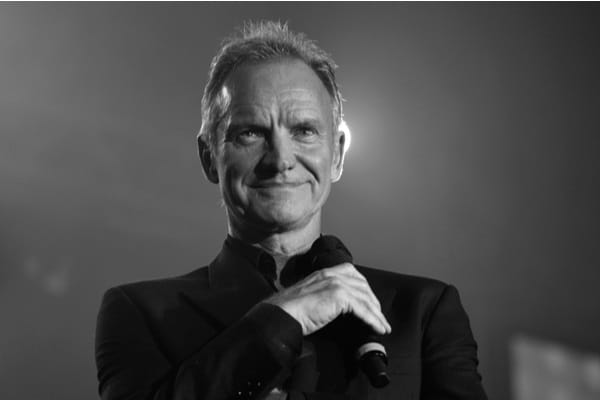 Would you like to listen to the article instead of reading it?
Sting has announced a special 'My Songs' concert, which will take place at Dublin's Malahide Castle on June 28.
Tickets for June's show are available now. Get your hands on them here. Sting will be supported on stage by Blondie.
Sting had recently performed at Wheatland, CA in the USA as part of this tour.
The setlist was as follows.
Message in a Bottle
Englishman in New York
Every Little Thing She Does Is Magic
If You Love Somebody Set Them Free
Loving You
Rushing Water
If I Ever Lose My Faith in You
Fields of Gold
Brand New Day
I Hung My Head
Shape of My Heart
Heavy Cloud No Rain
What Could Have Been
Mad About You
Walking on the Moon
So Lonely
Desert Rose
King of Pain
Every Breath You Take
Roxanne
Fragile
Check out the tour dates from this tour below.
JUNE 2023
24 – Bedford, Bedford Park Concerts
25 – Scarborough, Open Air Theatre
28 – Malahide Castle, Dublin
30 – Lancashire, Lytham Festival
JULY 2023
2 – Cardiff, Cardiff Castle
4 – Halifax, The Piece Hall
Sting had announced these dates as part of his tour last November. More on this here.
Diddy To Pay $5,000 To Sting For The Rest Of His Life
Earlier this month, it had also emerged that US rapper Diddy has been paying Sting alomost $5,000 for almost three decades.
This hefty price came about following the release of his 1997 hit 'I'll Be Missing You', which was sampled on the Police's hit 'Every Breath You Take' without Sting's permission.
Sting had confirmed this in an interview The Breakfast Club in 2018, where he was asked "Is it true that Diddy has to pay you USD $2,000 (£1,608) because he didn't ask permission to sample 'Every Breath You Take'?".
"Yep, for the rest of his life", Sting replied.
Taking to Twitter, Diddy corrected Sting, claiming that he pays the English singer $5,000 a day.
"Nope. 5K a day", the rapper also tweeted. "Love to my brother @OfficialSting!". 
The song itself was released by Diddy, as a tribute to his friend and fellow rapper Christopher "'The Notorious B.I.G' Wallace, who was fatally shot dead in 1997.
More on this from Nova here.