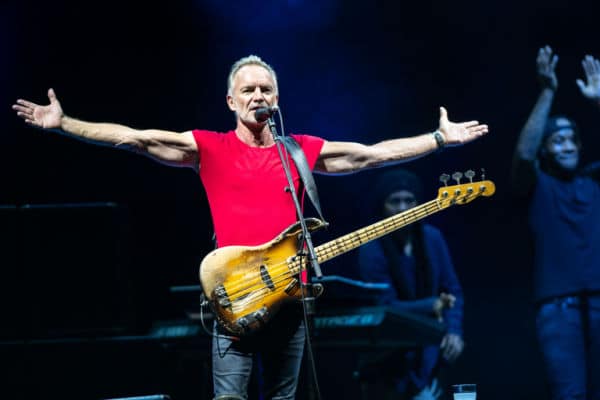 Sting has cancelled his upcoming shows at New Zealand amid the devastation caused by Cyclone Gabrielle.
This Category 3 cyclone hit New Zealand's North Island along the northern region earlier this month.
It later hit the east coast, causing widespread devastation, forcing the country to declare a state of emergency, with prime minister Chris Hipkin describing it as the "most significant weather event" this century.
While the worst of the cyclone appears to have subsided, recovery efforts are underway. The death toll currently stands at 11, with a further 5,000 residents remaining uncontactable.
"devastating impact"
In light of these tragic events, Sting has cancelled his imminent show at the Mission Estate Winery, within the wine region of Hawke's Bay on March 4.
In a press statement, concert organisers have explained that this decision was made out of "respect to those affected by the devastating impact of Cyclone Gabrielle".
Promoters have also revealed that both Sting and Live Nation have pledged a charitable donation to "the Hawke's Bay Foundation's Cyclone Relief Fund".
This show was to form part of Sting's 'My Songs' tour of New Zealand and Austrailia. Despite this, the former Police singer's performance at Christchurch on March 1 will go ahead as planned.
Other artists being forced to cancel shows in the country also include New Zealand singer Lorde.
Like Sting, the singer was also forced to cancel shows at Hawke's Bay.
"In line with advice from police, the venue and our promoter, I think the right thing to do is postpone our Hawke's Bay shows", she said in a statement.
Last November, Sting had revealed that this tour would also see him taking to the stage at Dublin's Malahide Castle on June 28.
The tour would also see him perform at venues including Scarborough, Lancashire, Bedford, Halifax and Cardiff. More on this from Nova here.