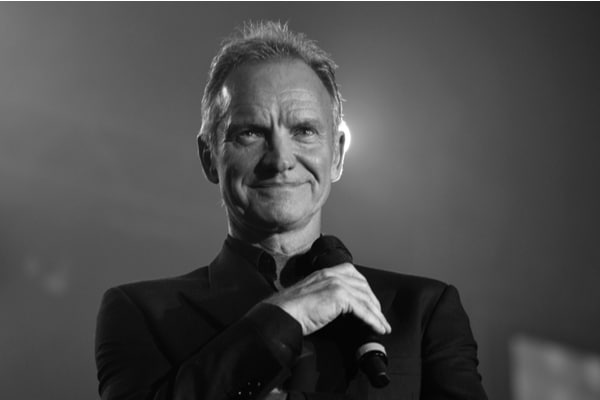 Sting does not feel that "any grown man can be in a band". The singer feels that its is a "teenage gang" thing.
In a new interview, Sting made this claim when speaking about the aging of rock music.
He also claimed that he struggles to find any growth in music which comes from veteran bands. Sting referred to the likes of AC/DC and the Rolling Stones.
"I don't think any grown man can be in a band, actually", the former Police singer said.
"A band is a teenage gang. Who wants to be in a teenage gang when you're knocking 70? It doesn't allow you to evolve".
"You have to obey the rules and the gestalt of the band", he continued. "As much as I love the Stones and AC/DC, it's hard to see growth in their music".
"For me, the band was merely a vehicle for the songs and not the other way round".
Sting On His Solo Career
Sting left the Police in 1983, having served as frontman since 1977 alongside Andy Summers and Stewart Copeland.
Two years later, he released his solo album 'The Dream Of The Blue Turtles', which was very well received.
Speaking about this in the interview, Sting claimed that if his album proved to be a flop, he hopes he would not have returned to his band.
"Both Andy [Summers] and Stewart [Copeland] had made albums without me so it was my right too", stated Sting. "I recruited a band from the jazz world and I was lucky it was a hit. I have no idea what would have happened if it hadn't been a hit".
Adding, "Would I have gone back to the band and eaten humble pie? I hope not".
Sting also claimed that he regrets agreeing to the Police reunion tour in 2007.
Sting's comments come as former Oasis and Beady Eye singer Liam Gallagher called life as a solo artist "boring as f***", insisting that he would prefer being in a band.
Sting himself also sold his entire songwriting catalogue to Universal Music Group. More on this here.