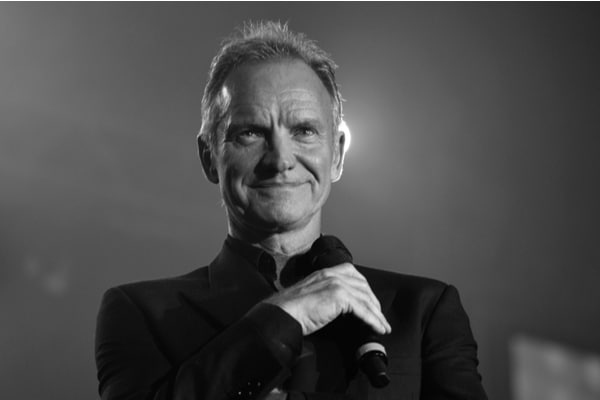 Sting kicks off his Las Vegas residency today (October 29). His tour lasts for eight dates.
This show is "Sting's songs with dynamic, visual references to some of his most iconic videos and inspirations".  
Having intially been scheduled to take place in May 2021, the shows were rescheduled for June, before eventually being fixed for October.
This residency comes as the former Police singer releases his new album The Bridge on November 19. On the album, Sting said it was "written in a year of global pandemic, personal loss, separation, disruption, lockdown and extraordinary social and political turmoil".
Having spent most of his time in Italy and recording a lot of his album, Sting said that that recording kept him "sane" during the pandemic.
"Wherever there was a studio, that's where I was — New York, the Bahamas, everywhere. That's how I kept myself sane, turning up at 10:30 every morning and working until dinnertime", he said.
"If its love"
Sting also added, "It was certainly time for me to make a record, but the circumstances were unique. It's difficult to get people together in one place, so I did a lot of recording remotely via Zoom and via studio technology. But I think the theme of the record is building bridges between separations. I didn't begin that way — I was just writing songs — but at some point in the process I went, "Oh, that's what this is about". 
While a lot of his songs address major topics, Sting spoke about a track featuring on the album, a "whimsical" track called If It's Love.
"It's the most whimsical song on the record, so I thought, "Why not?" Any song with whistling in it is a winner for me", Sting added.
Sting also had his say on Las Vegas, "It would conjure up Frank Sinatra, Dino, the Rat Pack. Then Elvis, Tom Jones, Engelbert Humperdinck. All great artists, but they seemed to be trapped in this world. Vegas was an enclosed system, and it never really appealed to me; the idea of a residency seemed like some kind of prison sentence. Now it's not that way at all, because you play these pods — four shows for three weeks. That doesn't seem like such an onerous job. Also, I haven't been onstage for almost two years, so I'm raring to go. I want to do 20 rounds in Vegas". 
Back in March, Sting also revealed his regret over the Police's 2007 reunion. More on that here. 
He also collaborated with Gary Barlow for the Crooners Sessions Video that same month.