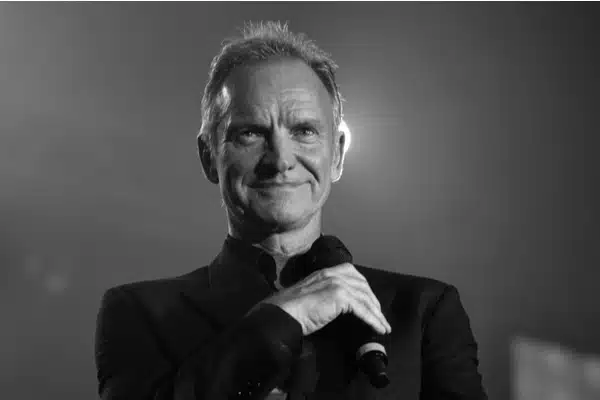 Although legendary musician and multi-instrumentalist, Sting, has won so many accolades throughout his glorious career, he still has a desire for one more. As one of Britain's most celebrated musicians, the 70-year-old has a barrage of awards including, 18 Grammys, 3 Brit Awards, and even a CBE for his services to music. However, despite his fellow peers already knighted for their services to music, the musician has still not received his title, Sir Sting.
Musicians like Bono, Barry Gibb, Paul McCartney, Mick Jagger, Elton John, Rod Stewart, and Tom Jones have already received the honour. In contributing almost 45 years of his life to working in the industry, Sting can certainly feel a little aggrieved. Now, the musician has spoken out at not being made 'Sir Sting', although maintains he is "OK with [that]".
In a recent interview, Sting said he is "already a Commander [of the British Empire], which is the same rank as James Bond. So, I'm OK with that. Sir Sting doesn't have a ring to it."
Meanwhile the rocker admits to still feeling "sad" following the spilt of The Police due to "egos" ruining the flow. The English rock band created a plethora of hits such as Every Breath You Take, Every Little Thing She Does Is Magic, and heavy metal track Rooooooooxanne, before separating in 1986. Sting says the break-up was "tough" because he loved Stewart Copeland and Andy Summers, and says they had a "fantastic adventure" together in the band.
In a separate interview, Sting said the band "had been through so many things and success. So, to see it sort of falling apart for ego, my own and theirs, made me sad. It still does."
Sting continued on to reveal that he knew the band would split during the production of their final album, Synchronicity. He continued to say the tension between the members of the band was "becoming more apparent, you know, because I was writing all the songs it's always a problem with bands.
"At first it is a kind of democracy and then it becomes not a democracy, it becomes a benign dictatorship, I would say. But that's the nature of art. You know, somebody has to step up and say 'OK, we're gonna go this way'."