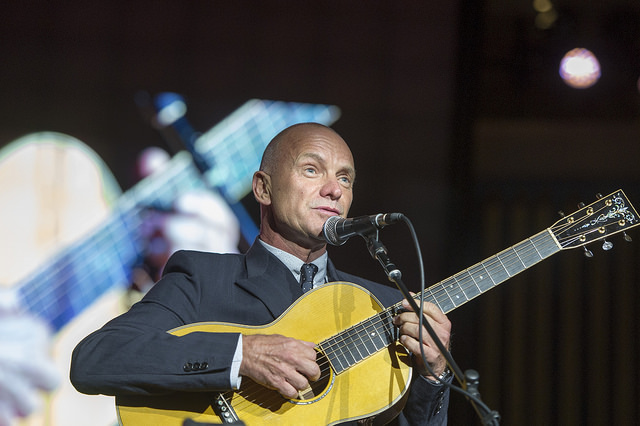 It has been three years since Sting last released any new music, but the musician is set to release his new album in the autumn. 57th & 9th was named after the intersection that the 64-year-old passed by each day on his way to the studio in New York where he was recording. The album, which will be his ninth studio album, was recorded in just four months.
The new album will feature songs about climate change, as well as addressing the deaths of many stars in quick succession earlier this year. Speaking about One Fine Day, which discusses global warming, the singer said "I pray that climate sceptics are right. I'd like the scientists to be wrong! But I think it's happening. This is my ironic take on that whole thing."
The musician has said that the album was inspired by David Bowie, Prince, Motorhead's Lemmy and actor Alan Rickman, who all passed away this year. Talking about how they inspired the song 50,000, Sting said 'It was a strange time because you think that these people are immortal, but then suddenly they're like the rest of us, they die. It intrigues me that great success is this brilliant light, but also every brilliant light creates a dark shadow. I think wisdom only comes when you can navigate both. I'm getting philosophical."
57th and 9th will be released on November 11th.
Photo Cred: United Nations Photo