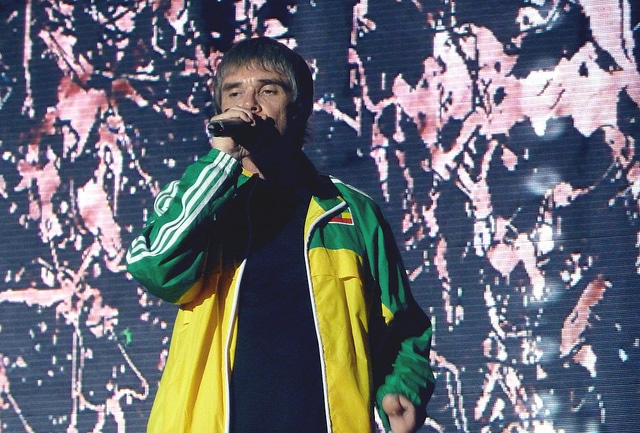 The Stone Roses drummer Remi has recently added to the rumours of a new album. Funnily enough, it's actually the fact that he didn't reveal anything about the album which suggests that a new one is on the way.
The band were spotted at Paul Epworth's Church Studios in Crouch End, north London yesterday evening. A fan who caught up with the band was told that new music would be coming "before June."
However both John Squire and Mani said while in a pub across the road from the studio that they were "rehearsing for gigs." It's worth noting that Church Studios is primarily a recording studio, not a rehearsal space.
Speaking to NME yesterday at the studio, Stone Roses' drummer Remi was quick to deflect any rumours of a new album. When asked if the band we're recording he said "I'm recording," before adding: "I can't tell you anything because I'll get my arse kicked."
Clearly he has been told not to speak about a new album so that's why he had such a blunt response. Rather than say they're not recording he just said he wasn't allowed to speak about it. Hopefully this means that a new Stone Roses album will be out this year.
Photo Credit: Mira Shemeikka