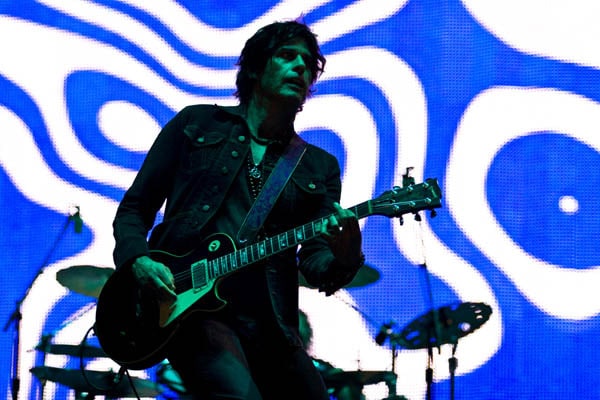 Stone Temple Pilots recently announced that they are auditioning for a new singer. After they had received thousands of submissions, now only a few remain as potential singers for the band.
The band revealed their amicable split with Chester Bennington late last year, with the Linkin Park vocalist realizing he couldn't devote the time required to fronting both bands.
There were suggestions that the original singer Scott Weiland would rejoin the band, but any hope of that was dashed when he sadly passed away late last year. Stone Temple Pilots tried out a few different singers before the announcement of Bennington's departure, but they didn't find one.
Instead they decided to pull from a wider pool as they released a statement on their Facebook page. They asked for those auditioning to submit videos of themselves performing their songs 'Interstate Love Song,' 'Vasoline' and 'Trippin' on a Hole in a Paper Heart.'
Fans were allowed to see the submissions and suggest who they think should get through. It appears now that the vetting process is over and they are down to the last few candidates.
Stone Temple Pilots recently released a statement saying "Hi everyone.We wanted to once again thank all of those who took the time to submit. Thank you kindly.Those of you that put forth your top 3 candidates and singer suggestions was a great help as well. Thank you for that.With MANY hours clocked in behind the computer, the 3 of us have chosen and are auditioning some very talented people. We are thrilled to get in a room with each of these very talented individuals."
Photo Credit: Focka