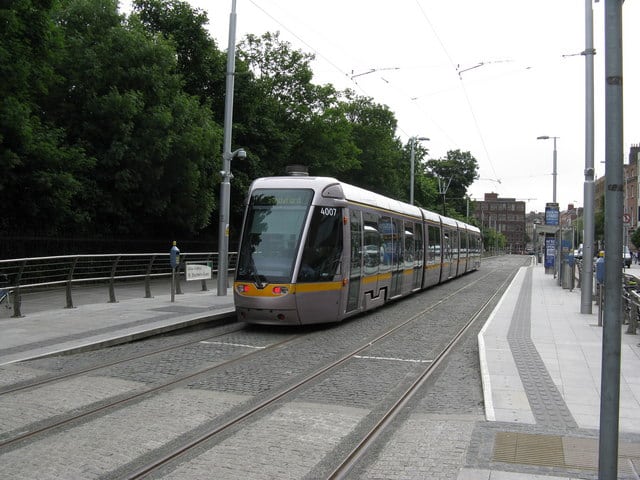 The Luas Green Line will not operate a full line service until tomorrow morning; Friday 21st 2018 at 5.30am. The service will remain for the rest of the day:  Brides Glen – Cowper and Dawson – Broombridge. 
No service Cowper to Dawson. Tickets are valid on Dublin Bus and GoAhead Bus Route 175. Customers who are using the bus service are advised to alight at Balally or Dundrum Stops for onward travel.
The damage done to overhead power lines by Storm Ali was extensive. As previously stated an overhead wire in the Beechwood/Ranelagh area became entangled with significant pulling on the overhead wires, resulting in extensive damage.
Over 200 metres of overhead line is being replaced and the tension is being reconfigured. A Luas 502 Tram ( 55m) pantograph* has been significantly damaged also.
This maintenance work is significant and takes time. As a result, the full line will not operate today – normal service will resume at 5.30am, Friday.
*A pantograph is the apparatus mounted on the roof of the tram used to collect power through contact with the overhead line.