Storm Emma and The Beast From The East have taken over our lives for the last few days. So what else is going on in the world? We decided to have a little sniff and yes, believe it or not, life is continuing outside the areas affected by the 'Red Alert' status.
First to Hollywood and Barbara Streisand:
The 'Funny Girl' singer and actress had her beloved 14-year-old Coton de Tulear dog Samantha cloned after her death in 2017, and now has two new pups. Streisand told Hollywood trade publication Variety in an interview published on Tuesday that cells were taken from the mouth and stomach of Samantha.
"They have different personalities," Streisand said. "I'm waiting for them to get older so I can see if they have her brown eyes and her seriousness."
And now let's head to Moscow:
It has been reported that swarms of locusts pose a threat to Russia's soccer World Cup as they could attack stadium pitches and cause a 'global scandal', an Agriculture Ministry official said on Wednesday.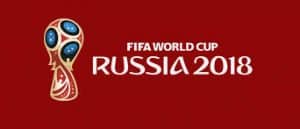 Matches will be played in 12 stadiums throughout 11 cities. Pyotr Chekmarev, head of the agriculture ministry's crop farming department, said the pitches could be targeted by locusts during the summer months: "The whole world is coming here. Football fields are green. Locusts love it where there is lots of green. How would they not come to the place where football is being played?"
And finally we go to Wolverhampton:
Firefighters spent an hour working to release a YouTube prankster who cemented his head inside a microwave.
Jay Swingler, 22, and a group of friends mixed seven bags of Polyfilla before they poured it around his head, which was protected by a plastic bag inside the appliance.
Their intention was to use the microwave as a mould.
But by the time emergency services were called at 1.49pm on Wednesday to the garage of a house in Fordhouses, Wolverhampton, West Mids, the group had already been trying to free him for 90 minutes.
Swingler, who helps run the TGFBros channel, was identified as the YouTuber last night. A video of the incident has so far gained 865,000 views.
Watch Commander Shaun Dakin, officer in charge of the West Midlands Fire Service crew who responded, said: "As funny as this sounds, this young man could quite easily have suffocated or have been seriously injured."
And there we were thinking nothing else was going on outside our Red Alert Bubble. How wrong could we be?
Now where did I put that loaf of bread?