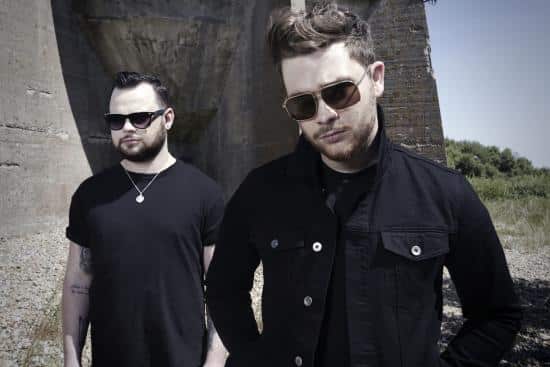 Brighton's Royal Blood are streaming their self titled debut album on iTunes, days before it's officially released.
The band Comprises of drummer Ben Thatcher and bassist-vocalist Mike Kerr, the two-piece formed at the beginning of 2013.
The rock duo have garnered praise for their big riffs, thunderous pounding drums and fat distorted bass lines, basically they're pure rock. Mike Kerr told the BBC, "The philosophy behind this band was 'can a riff be a chorus?' Can you make verses, choruses and bridges – classic, standard songwriting – out of riffs, without it being disgusting?"
They have been compared to the likes of The White Stripes, Queens of the Stone Age and The Black Keys.
The build up to their debut release has been slow and steady. In November 2013, the duo released their debut single called Out of the Black. Then they released their second single titled Little Monster, in February 2014. The band also put out a four-track EP.

By all accounts Royal Blood are a group you have to see live, they were showered with praise for their SXSW and Lollapalooza performances. They've already played a sold-out show at the Workman's Club earlier this year and supported Arctic Monkeys in Marlay Park during the summer.
Speaking with Radio.com about how the band found their sound, Mike Kerr said, "I made this huge bass sound and we kind of laughed at first and thought, 'What if we could do this? What if we could be a two-piece and sound like a four-piece and be a rock band?' I kinda feel like rock's really the only thing I've done, every time I've gone to write a song, it's just always come out that way," Kerr said.
The rock duo of Mike Kerr and Ben Thatcher are all set to release their self-titled debut album on 25 August.
Stream Royal Blood on iTunes here.