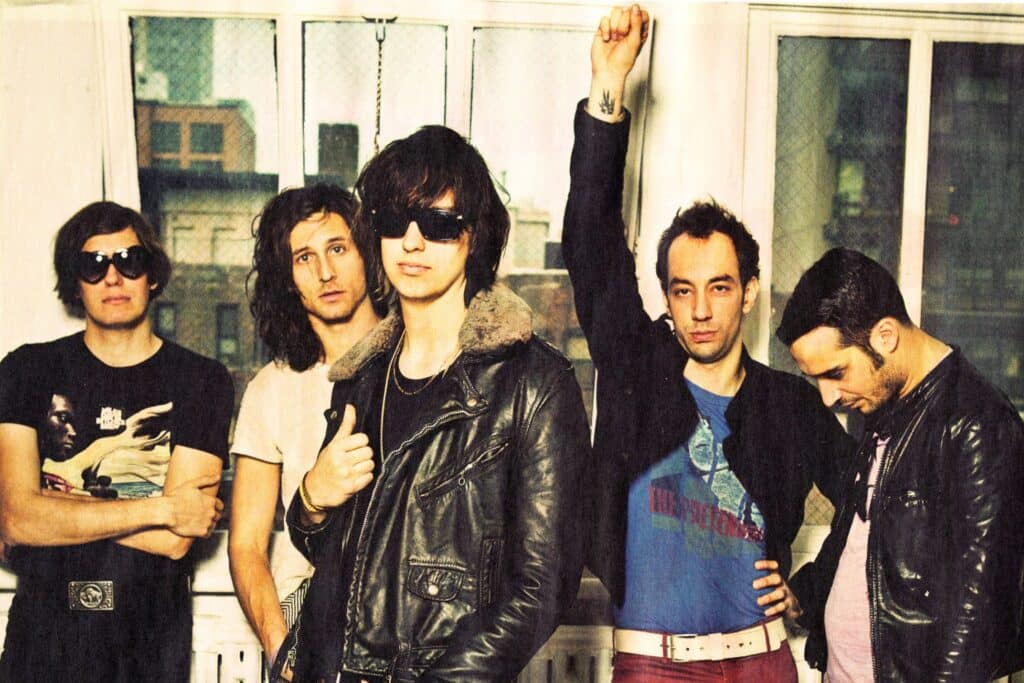 The Strokes have speculated that they are ready to make another album in the new year.
Julian Casablancas has revealed that The Strokes are planning on meeting up to write new material in January.
The frontman spilled the beans on BBC 6 Music this week, when chatting about the follow-up to 2013's Comedown Machine.
Casablancas said: "In January we might meet up and work on some ideas. Everyone is psyched. Everything is in a really cool place."
"We haven't started on anything, but it was cool and we played some shows and the vibe is finally… I don't know if we ever had that good a working friendship foundation [in our] work relationship, but now we finally have that. We'll always have the creative vibe."
During the summer, the Strokes played some sporadic shows in America. This was the first time they've played live together since 2011. Julian said, the New York band were "trying to carry on as friends, taking it easy, recording a couple of songs, and do[ing] a couple of shows."
Check out The Strokes performing 'The End Has No End' at F Yeah Fest in Los Angeles last month.
The Strokes' singer has been performing and recording material with a new band called The Voidz. The album titled Tyranny, will be out on October 13th. Its is being put out by Casablancas' own record label Cult Records.
Watch the new music video from Julian Casablancas and The Voidz here.