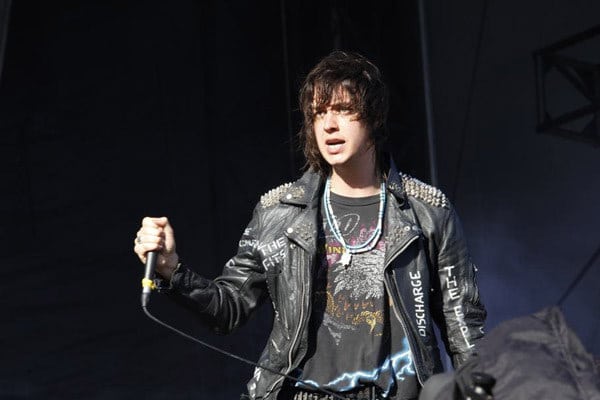 The Strokes are just one of a number of bands and musicians to recently honour the former Beatle George Harrison. They will be releasing a new album next year as well as a film.
The film will document the special tribute concert held last year in honour of late Beatle. George Fest took place at Los Angeles' El Rey Theatre in September and also featured cover versions and performances from the likes of The Killers' Brandon Flowers & The Strokes.
The DVD is called George Fest: A Night To Celebrate The Music Of George Harrison and will be released on February 26, 2016 and comes out on CD, vinyl, DVD, Blu-ray and digital download.
All the proceeds from the gig went to Sweet Relief, a charity for musicians struggling financially due to illness or disability.
As well as The Strokes and Brandon Flowers, there were many other musicians who contributed to the album. Talk Show host Conan O'Brien sang on one of the songs. Other people who contributed include Norah Jones, The Flaiming Lips and Brian Wilson to name a few.
You can watch a video of Brandon Flowers performing the song that he covered on the album 'Got My Mind Set on You' at George Fest down below.
Photo Credit: Focka