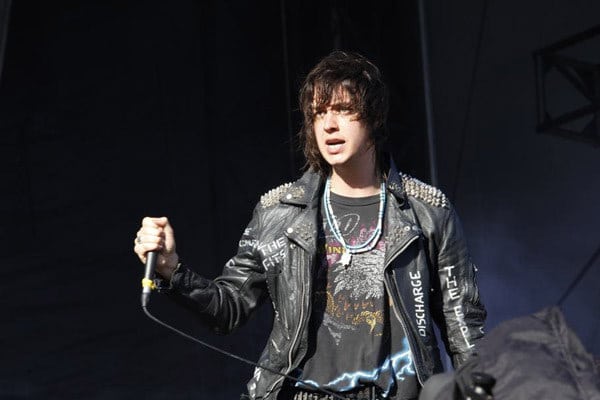 The Strokes have released another track from their upcoming EP. This time they have released a new lyric video for their latest track 'Drag Queen'.
It follows on from the recent release of a new single called 'Oblivius' which is from The Strokes new EP Future Present Past. It was released earlier today and contains three new songs; 'Threat of Joy', 'Oblivius and of course the newest track 'Drag Queen'.
The band recently gave all three songs a live airing at a gig at Capital Theatre in New York City earlier this week. It is the first bit of new material that we have heared from The Strokes since they released Comedown Machine back in 2013.
Both the song and new lyric video are very much inspired by the '80s. The track is reminiscent of frontman Julian Casablancas' side project The Voids. Rather than the track being guitar influenced, it's very much centered around the synthesizer.
The reaction to the new EP has been mixed so far, with some thinking that the band are back to the best and others being skeptical about their new direction. You can check out the new lyric video from The Strokes for 'Drag Queen' down below.
Photo Credit: Focka