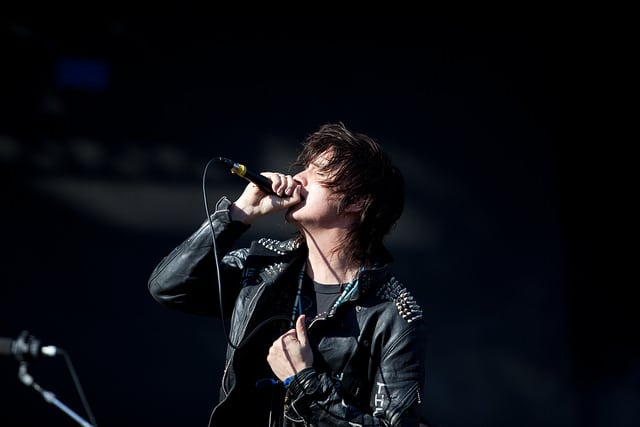 They recently just announced that they will headline London's Hyde Park on June 18th  however Julian Casablancas and his band have quashed rumours of playing at Glastonbury this year.
The band took to their official Twitter page yesterday to confirm that they will not be playing Worthy Farm this year, 'For those kindly asking, nopes, no Glasto' this year!'
Glastonbury 2015 takes place from Wednesday 24th to Sunday 28th June, with Foo Fighers and Lionel Richie the only acts confirmed.
Rumoured acts include Taylor Swift, Oasis, Depeche Mode, Diana Ross and Fatboy Slim.
Photo Crd: Liliane Callegari