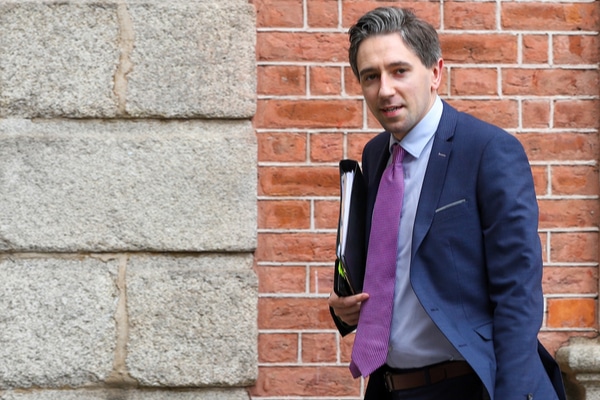 Student's days of looking down a camera "in the box room, or at the corner of the kitchen table," are over! Simon Harris has said college students and staff will be back on campus for the upcoming academic year, following a "rotten year".
Harris will bring a 'detailed' plan to Cabinet in two weeks, including guidelines for enabling a safe return to campus. With classroom-based learning to return, the biggest hurdle for public health concerns are the large lecture halls.
The Minister for Further and Higher Education said he expects most college students to be vaccinated by the time college reopens. Speaking on RTÉ's Morning Ireland, Mr Harris said he also expects that staff "should also be overwhelmingly vaccinated" by then.
"That's my expectation based on what we're seeing with our vaccine programme, where the head of our vaccine programme is talking about 2.5 million adults being fully vaccinated in July. So yes, I expect that to be the case and obviously staff, generally being older than the students, should also be overwhelmingly vaccinated," Harris declared.
Harris admits that the last year "has been rotten for students and for staff. College has been reduced to basically looking down a Zoom camera in the box room or at the corner of the kitchen table. That's ending. We are getting our students and our staff back to college."
Mr Harris believes the picture emerging is full of positives, with many aspects of college social life coming back to campus. Not only will the new plan see students return to classrooms; workshop tutorials, libraries, canteens, and bars are reopening "the same way as they will be outside the college campuses." The minister also revealed that clubs and societies will be coming back, along with sport.
To get a better understanding of how large-scale lecture halls will be operating, Harris has said he will need further consultation with public health officials. "But let me be really clear with people, this year college was primarily online. Next year, the next academic year it will be primarily on site, we're going back to campus."