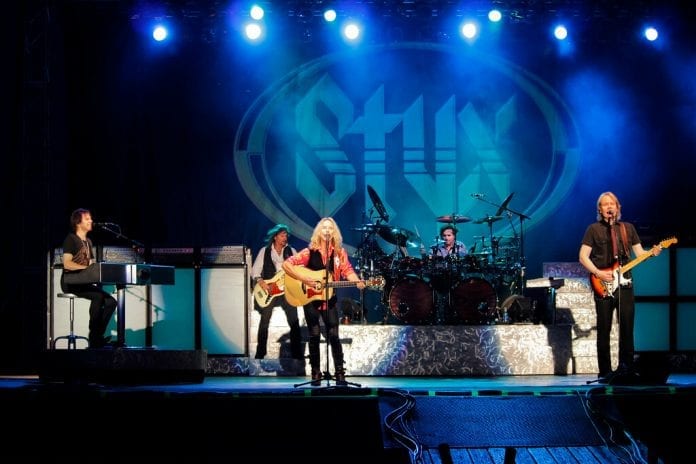 A 'Styx' fan claims she suffered facial injuries after Styx drummer Todd Sucherman "negligently threw a drumstick into the audience" at a concert in Georgia, U.S.A, according to The Atlanta Journal-Constitution.
The incident is alleged to have taken place at the band's gig at Atlanta's Lakewood Amphitheatre in June 2015. The American rock band hailing from Chicago formed in 1972. They became famous for their albums released in the late 1970s and early 1980s.
The lawsuit says that the drumstick was "negligently thrown" by Sucherman and caused Lori Frederick "serious physical injuries." It also claims Sucherman didn't give "timely and proper warning to allow (Frederick) to fully protect herself from injury.
She is seeking an undisclosed amount of damages for her ongoing medical expenses and loss of income. The lawsuit states Frederick suffered, and will continue to endure, physical pain from the drumstick injury.
TMB Productions, a Delaware-based company that managed the band in June 2015, has also been listed in the lawsuit.
Styx are currently on tour across the US.
Picture Credit: City of Albany Oregon