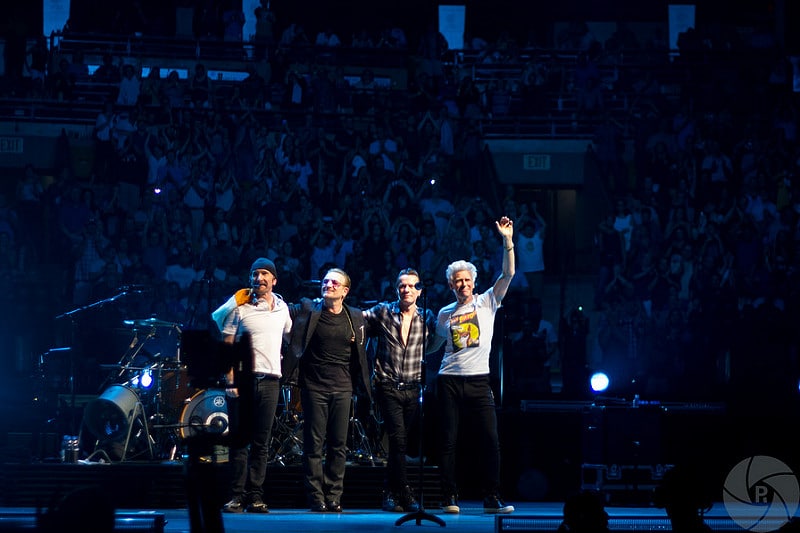 A lawsuit was filed on Monday (Feb 27th) in Manhattan federal court, in New York by British singer-songwriter Paul Rose accusing U2 of 'stealing' a song for Achtung Baby.
According to The New York Post, Rose claims U2 heard his song after he provided a demo tape to recording studio executives at Island records in 1989; the same year U2 signed with Island Records. Rose alleges that the band swiped elements of his song 'Ne Slappin' and incorporated them into 'The Fly'.
Listen to Morning Glory's Conor weigh in on the court case below
'The Fly' scored the Dublin rockers a UK number one and was the lead single to their 1991 album Achtung Baby. Produced by long time collaborators Daniel Lanois and Brian Eno, the album was a move in a different direction to the Joshua Tree. It also saw a change of character; the song "The Fly" birthed the character The Fly, who Bono played in black leather and wraparound shades throughout the 1992-93 Zoo TV Tour.
Actung Baby celebrated it 25th anniversary this past November and is lauded as the album that saw the band completely transform their sound. Rose is using this to support his claim. Saying the band were looking for inspiration for a new songs during the time his demo was submitted.
Rose is seeking song writing credit for 'The Fly' and $5 million in damages and lawyer's fees.
The New York Post reports representatives for U2 and Island Records did not immediately return requests for comment.
The band will hit the road this summer to celebrate the 30th anniversary of their Joshua Tree album. The tour will kick off in Vancouver in May, and then head to the US before coming to Dublin for their much anticipated Croke Park concert, on 22nd July. The Dublin band will be supported by Noel Gallagher's High Flying Birds during the European leg of the tour, which includes the band's Dublin date.
Picture Credit: Phil Romans