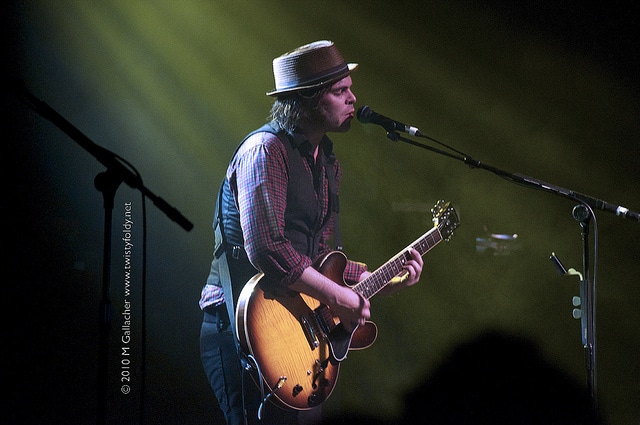 Alternative rock band Supergrass have recorded a new version of Radiohead's track 'Spooks' for an upcoming film.
Initially it was thought that Radiohead had re-recorded an old live track for Paul Thomas Anderson's new film 'Inherent Vice.'
The 'Spooks' song dates back to 2006, a Danish fan captured the upbeat instrumental version on video during a gig in Copenhagen.
Radiohead's guitarist Jonny Greenwood has now confirmed that Supergrass have recorded it. Greenwood replied to a tweet from Pitchfork labeling the music as a new Radiohead song.
@pitchfork except it's really a half idea we never made work live. I rewrote it and got supergrass to play it. It's good, but not very rh!

— Jonny Greenwood (@JnnyG) October 6, 2014
Even though we now know that Radiohead will not feature on the soundtrack, Jonny Greenwood has been working with film director Paul Thomas Anderson (There Will Be Blood, Boogie Nights), scoring the director's new film 'Inherent Vice'. 
The guitarist previously worked on Anderson's film 'The Master', starring Philip Seymour Hoffman and Joaquin Phoenix, the soundtrack featured 11 original compositions by Greenwood. He also wrote the chilling score for Anderson's 2007 release 'There Will Be Blood'.
Watch the trailer for 'Inherent Vice' below.