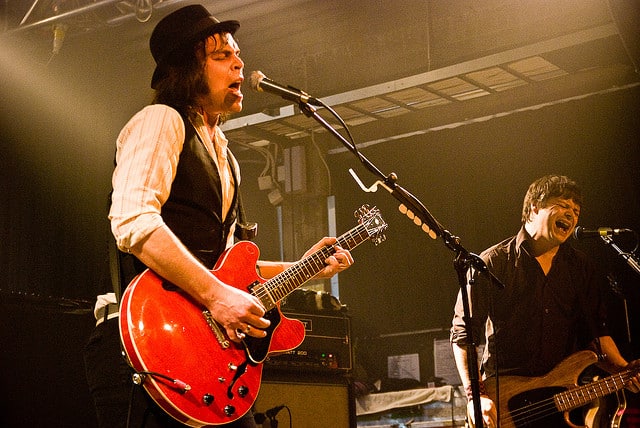 Supergrass are set to re-release a 20th Anniversary edition of their debut album I Should Coco. The album was released back in 1995 and so to celebrate the anniversary, they're re-releasing their debut album with plenty of B-sides, demo's and live recordings.
The album will be reissued on September 4th on 180-gram vinyl with a deluxe three-CD edition also available. Lead singer and guitarist Gaz Coombes recently spoke about the reissue "There's loads of cool unreleased tracks and bonus goodies on there, and recordings that I forget existed". Coombes also suggested there is still a huge audienece for it "there's still a lot of love for 'I Should Coco'. We're really happy to get it out there again".
As well as all the original tracks, there is also a number of alternative versions of the songs from the original album, including home demos dug out from the band's archives dating back to the time before the band signed to Parlophone. The biggest track off the album by far was 'Alright' which reached Number #2 in the UK Singles chart.
The band last played together in 2010 where they played four farewell gigs, with the final gig in Paris on the 11th June. Last year in an interview Gaz Coombe was asked about the possibility the reunion and said he had "no interest" but added "Who knows what I'll say in five years?"
Photo Credit: Vesa Härkönen