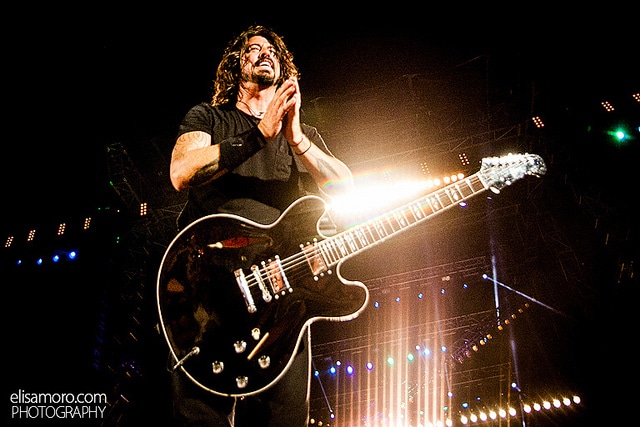 The supergroup featuring Foo Fighters' Dave Grohl, Slipknot's Corey Taylor, former Queens of the Stone Age's Nick Oliveri and Alkaline Trio and Blink-182's Matt Skiba are set to release their début LP.
The end of July marks the date when Teenage Time Killers' Greatest Hits Vol. 1 is released. The all-star band was created by Corrosion of Conformity's Reed Mullin, My Ruin's Mick Murphy and producer John "Lou" Lousteau. Other artists involved in the making of the LP include Pat Smear from Foo Fighters, Jello Biafra from The Dead Kennedys, Randy Blythe from Lamb of God, Tommy Victor from Prong and Danzig, Lee Ving from Fear and Mike 'IX' Williams from Eyehategod.
The first song preview from Greatest Hits Vol. 1 has appeared online. The track entitled Hung Out to Dry features Mullin, Murphy and Blythe on vocals, Grohl on bass and Mike Schaefer on guitar. 

Photo Cred: Elisa Moro