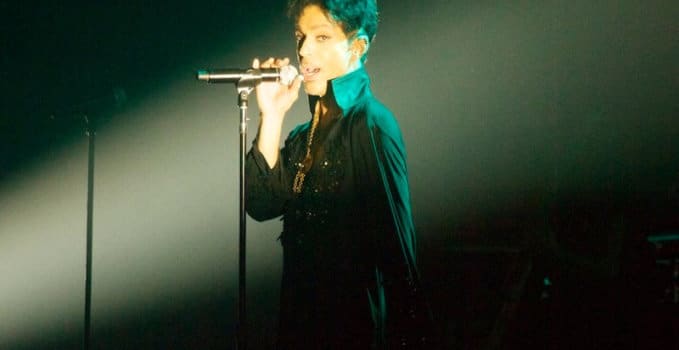 It's hard to believe, but this month marks the one-year anniversary of the tragic passing of the legendary Prince.
His estate have announced that they are honoring the one-year anniversary of his death with the release of a surprise new EP this Friday (April 21).
The six-song EP features "new, undiscovered studio recordings" that Prince worked on between 2006 and 2008.
'The songs were written and recorded when Prince was an independent artist, protesting what he saw as an unjust music industry,' read a statement.
The late icon co-wrote and co-produced the tracks with producer Ian Boxill, who completed the tracks following Prince's death last year.
Boxill said, "I believe 'Deliverance' is a timely release with everything going on in the world today, and in light of the one-year anniversary of his passing. I hope when people hear Prince singing these songs it will bring comfort to many."
Boxill also explained why the EP is being released independently, saying: "Prince once told me that he would go to bed every night thinking of ways to bypass major labels and get his music directly to the public. When considering how to release this important work, we decided to go independent because that's what Prince would have wanted."
As Spin reports, the title track is available to stream now on Apple Music and iTunes, but according to Prince's website it is currently only available to stream to US fans because of licensing laws.
Following its digital release on April 2, Deliverance will get a physical release on June 2.
Tracklist:
'Deliverance'
02. 'I Am'
03. 'Touch Me'
04. 'Sunrise Sunset'
05. 'No One Else'
06. 'I Am' (extended)
Picture Credit: PeterTea