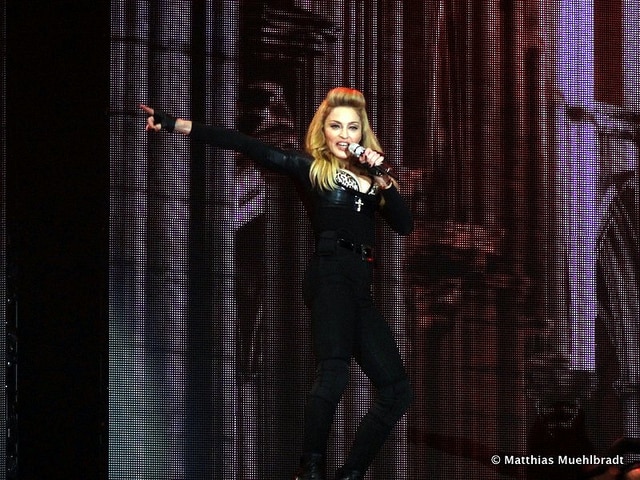 The man who apparently hacked into Madonna's computer and leaked her latest album online has been arrested in Israel.
The Israeli native is being held on suspicion of leaking the demo songs for Madge's entire 13th record titled Rebel Heart.
Local Israeli television station Channel 2 is reporting that the 39-year-old suspected was arrested following an exhaustive investigation. A private firm was hired to track down the hacker, as well as the cyber crime department of Isreal's equivalent to the FBI, Lahev 433.
Lahev 433 released the following statement [the suspect]: "broke into the personal computers of several international artists over the past few months and stole promotional final-cut singles which have yet to be released and traded them online for a fee."
"In light of the findings of the investigation the unit collaborated closely with the FBI, with suspicion of even more break-ins to computers owned by unknown international artists, stealing and selling their works."
When the full album appeared online, Madonna took to her official Instagram to vent her fury.
"This is artistic rape!! These are early leaked demo's half of which wont even make it on my album the other half have changed and evolved. This is a form of terrorism. Wtf!!!! Why do people want to destroy artistic process??? Why steal? Why not give me the opportunity to finish and give you my very best?".
The full track list of Rebel Heart:
'Unapologetic Bitch'
'Bitch I'm Madonna'
'Addicted (The One That Got Away)'
'Borrowed Time'
'Heartbreak City'
'Illuminati'
'Joan Of Arc'
'Living 4 Love (Carry On)'
'Make The Devil Pray'
'Messiah'
'Rebel Heart'
'Revolution'
'Wash All Over Me'