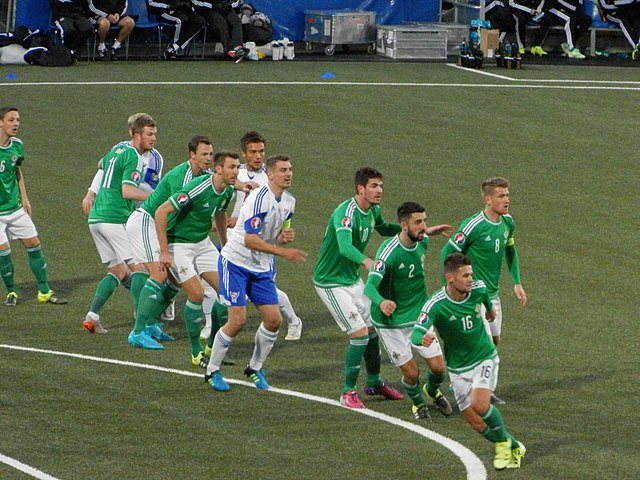 Last night saw Northern Ireland take on Switzerland in the World Cup play-off first leg at Windsor Park in Belfast.
The match kicked off at 7.45pm and Switzerland dominated the field of play for the entire
duration of the match, with 65% possession and two shots out of 16 on target while
Northern Ireland failed to get a shot on target.
In the 57th minute a volley from, Xherdan Shaqiri, was blocked by Corry Evans. Evans turned his body and the shot was blocked by his shoulder, however it was controversially given as a handball against Northern Ireland with Switzerland winning the penalty.
Ricardo Rodriguez stood up to take the penalty slotting it towards the right hand side of the goal giving Switzerland a 1-0 lead.
Evans received a yellow card for the alleged infringement and will now miss out on the second leg fixture in Basel on Sunday night.
Many Northern Ireland fans were unhappy with the decision made by referee, Ovidiu Hategan, with some comparing the decision to Thierry Henry's notorious handball against the Republic of Ireland in 2010s World Cup play-off game against France.
The team will now travel to Basel for their second leg fixture on Sunday night with a do or die attitude, needing the win if they're to go all the way to Russia next summer.
Northern Ireland haven't been in a World Cup since 1986 and if they qualify for the tournament, it'll be the first time the nation will play in a World Cup in 32 years.