Great news for Metallica fans, the long six year wait is nearly over, the band's bassist Robert Trujillo confirms that the metal...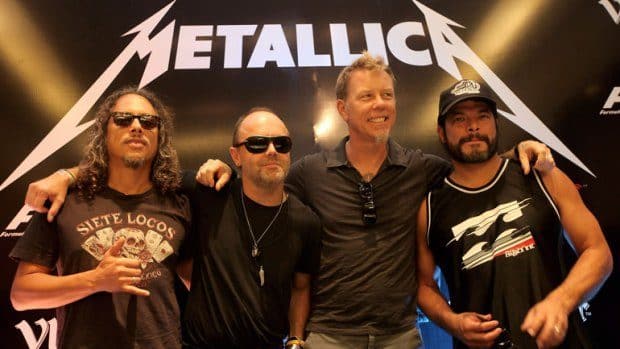 The American sports channel ESPN is famous for making clever ads, the latest stars Metallica trying to fit into a typical office workplace. The...
Metallica drummer Lars Ulrich has popped the question to his girlfriend, fashion model Jessica Miller. Las Vegas Informer reports Ulrich and Miller celebrated their recent engagement alongside...
Metallica's Lars Ulrich says the band "can't stress" about a timetable for the release of their upcoming album.
Metallica fans will have to wait about two years for a new album, according to Lars Ulrich.