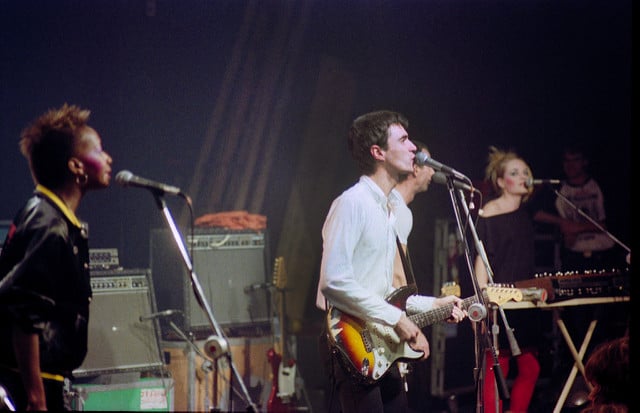 There has been a lot of speculation over the past number of days about a possible Talking Heads reunion. Recent rumours suggest that the band will make a new album this year and will be going on tour.
The first rumblings of a possible reunion began back in March when radio presenter Joe Rock of WMMO broke the news. He posted "Rumor has it Talking Heads are in the studio working on a new album and planning a tour for 2017. What other bands would you like to see reunite and tour? – Joe Rock"
Since then there has been a further update which has shed light on the recent rumours. According to a website known as Media Mass, Talking Heads are already back in the studio together.
As they reported: "There have been strong rumors that the band is finally returning to the recording studio working on a what might be a back-to-roots album. [A]s many as eight songs having been put to tape. 'It's still in the early stages,' 'They got security on the doors to ensure no-one hears a whisper,' a source said…. Talking Heads are rumoured to be planning a worldwide tour at the end of 2017."
Speaking about a possible reunion Talking Heads drummer Chris Frantz said "It should be true." He himself seems to be open to the possibility of a reunion anyway.
Photo Credit: Craig Howell