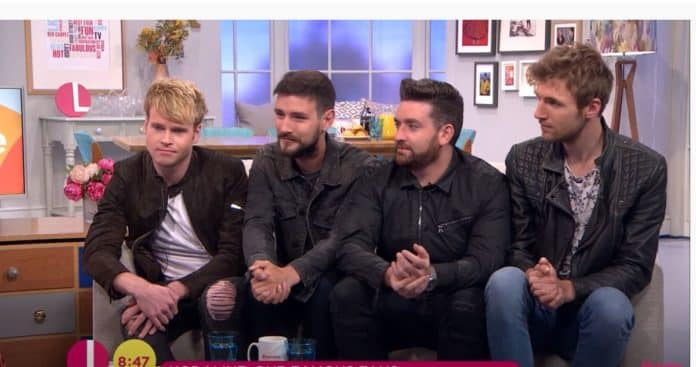 Kodaline look set to hit Dublin with a pilot outdoor Covid gig at the Royal Hospital in Kilmainham next month.
Discussions with the band to perform at the venue are at an advanced stage. Production plans are also at an "advanced stage" to secure the band for the 19 or 26 June.
This comes as the government are currently working to save a similar gig in Phoenix Park for June 26. However, it has been reported that talks have broken down with promoters for that gig and no headline act could be secured.
But it now looks like Kodaline are to be the next major act to perform live on Irish soil as the country strives to exit lockdown.
Kodaline "delighted" to be linked with pilot gig
It has been reported that the band are keen to do the gig and are "delighted" to be linked to a Covid pilot gig.
Industry sources have also reported that they hope to bring the gig to Kilmainham's Royal Hospital.
The venue has hosted gigs before, with the late Leonard Cohen performing there in 2013.
This also comes as singer James Vincent McMorrow performed in front of a socially distant crowd in Dublin's Iveagh Gardens.
The gig was organised by the National Concert Hall. Their boss, Robert Rhead also detailed the safety measures put in place for the 500 attendees at this outdoor gig.
"We are having staggered entry and departure times", he said. "We have a lot of our front-of-house team on site to ensure that people are observing physical distancing".
More on that story here. 
An "undercover" capacity
Kodaline reportedly attended this event. It has been reported that the band were there in an "undercover" capacity, possibly taking notes on their own potential upcoming gig.
Kodaline themselves have recently announced an acoustic tour across Ireland from November to December 2021. This is following the success of their latest album "One Day At A Time". The album has been streamed over 60 million times.
They kick off this tour in Cork's Opera House on November 10 and finish in Dublin's Olympia Theatre on December 9.
More details below.