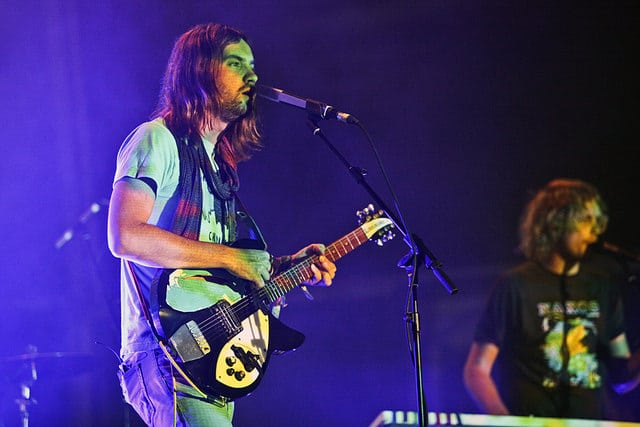 Tame Impala have released a new video showing us behind-the-scenes of their new album. The video also includes a snippet of one of their new songs 'Nangs' off their forthcoming album Currents. 
The video is a mixture of footage between the band recording and playing live shows. Frontman Kevin Parker can be seen listening to the music in a studio, as well as venturing out onto the roads and mountains nearby to hear his work.
Their new album is set to release on July 17th and it's the follow up to 2012's critically acclaimed album Lonerism. Speaking about the new album, Parker said "I wanted to make something that from the sound of it could be down at the club. I just realised that I'd never heard Tame Impala played somewhere with a dancefloor or where people were dancing."
For all those Irish Tame Impala fans out there, it seems that you wont have to wait long to hear their new material live. They will be playing Electric Picnic in Stradbally, Co.Laois on September 4th. Unfortunately though, if you haven't already got a ticket you won't get a chance to see them because it has already sold out.
You can check out the behind-the-scenes video down below.
Photo Credit: scannerFM