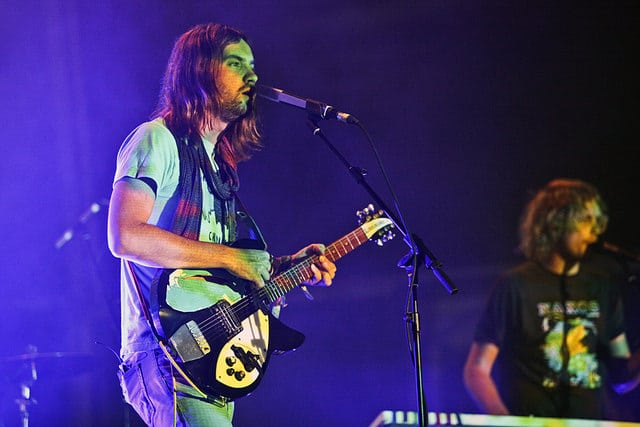 Tame Impala's former record label Modular Recordings and Universal Music Australia are two of a number of record labels being sued over hundreds of thousands in unpaid royalties. The founder of the bands former record label Steve Pavlovic, was named in reports regarding management organisation BMG's lawsuit.
They claimed that the band are owed €310,00 in royalties from their former record label. Pavlovic is being sued for withholding the payments and as the lawsuit suggests"ignoring legal advice to cease and desist selling operations with regard to Tame Impala's recordings in the lead-up to finally being served with papers filed with the New York Southern District Court early last month."
BMG issued a "mechanical license" to Modular in March 2014, which means that Modular would be allowed to handle distribution for Tame Impala's early EPs plus the albums Innerspeaker and Lonerism. The label does not own the music itself under this agreement and royalties were due to be paid within 45 days of each financial quarter. However, BMG states that this never happened and are now pursuing the money through the courts.
Universal Music Australia have issued a statement claiming that Pavlovic no longer works for Modular Recordings. The lawsuit is expected to go to court in New York later this year.
Photo Credit: scannerFM