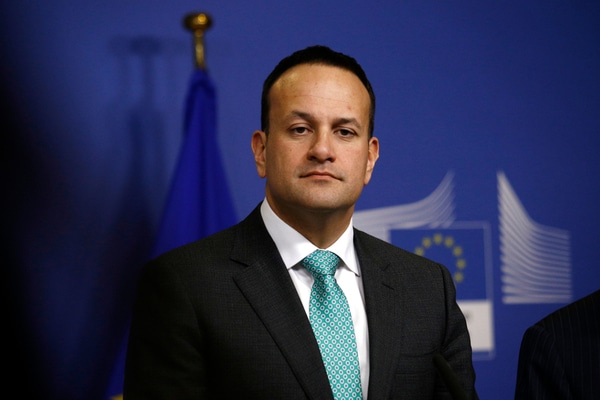 Tánaiste Leo Varadkar has said that it might be possible for nightclubs to reopen in the next few months.
Speaking in a live video posted on his Instagram account, where he updated people on the Government's Economic Reovery Plan, Varadkar said that he was hopeful that nightclubs may reopen in the next few months. But, he insisted that it was "impossible to say" for certain at this stage.
"It's impossible to say at this stage", Varadkar said. "But, I think some outdoor events are going to happen first and hopefully, with a decent summer that's going to be possible".
This comes as a huge boost to the sector, who have had their doors shut since the pandemic hit.
This comes as Taoiseach Micheál Martin announced that hospitality will reopen on June 7.
Tánaiste on Economic Recovery Plan
This also comes after the government approved the Economic Reovery Plan. This pledges to have the economy at pre-covid levels by 2024.
The Tánaiste has said that the plan will lead to hundreds of thousands of jobs being created.
"I believe that with this plan our economy is going to take off like a rocket in the months ahead", Varadkar said. "Its about restoring our public finances to good health through employment not austerity. By going for growth not retrenchment and aiming for a rapid recovery". More on that here.
Recently, the Fine Gael leader also said that footage of people congregating in large crowds being made public can lead to an "overreaction".
"We shouldn't lose sight of the fact that we are actually encouraging people to meet outdoors", Varadkar said.
"Certainly, what I saw around town yesterday – around Herbert Park, around Donnybrook around a lot of town – was people gathering in the outdoors responsibly, sitting in relatively small groups", he added.
"I think there is a risk always, when a video goes up on Twitter of a certain number of people misbehaving in a certain number of places, there can be a bit of overreaction to it", he continued.
"The vast majority of people – 90 per cent of people, 90 per cent of the time – are following the guidelines". 
Recently, Varadkar also took to Twitter to thank "Businesses and employers who have made a huge contribution to keeping us all safe over the past few months. This letter sets out how yesterday's changes will affect you and your business".